Hello everyone!
As you can tell by the title, this is going to be one very long or at least very extensive haul post. Now I know that I said in the last haul post that I will be working more on deco/craft projects and less on hauls themselves, but I had just finished my full length mirror and haven't really started on anything else as of today. Speaking of hauls, I have to put all the stuff that I had bought away so it doesn't result in any clutter (which is already happening in my room D:). Anyway, the order that the hauls go in actually correspond with the title, which is pretty neat huh?
Guess
Guess Floral Cardigan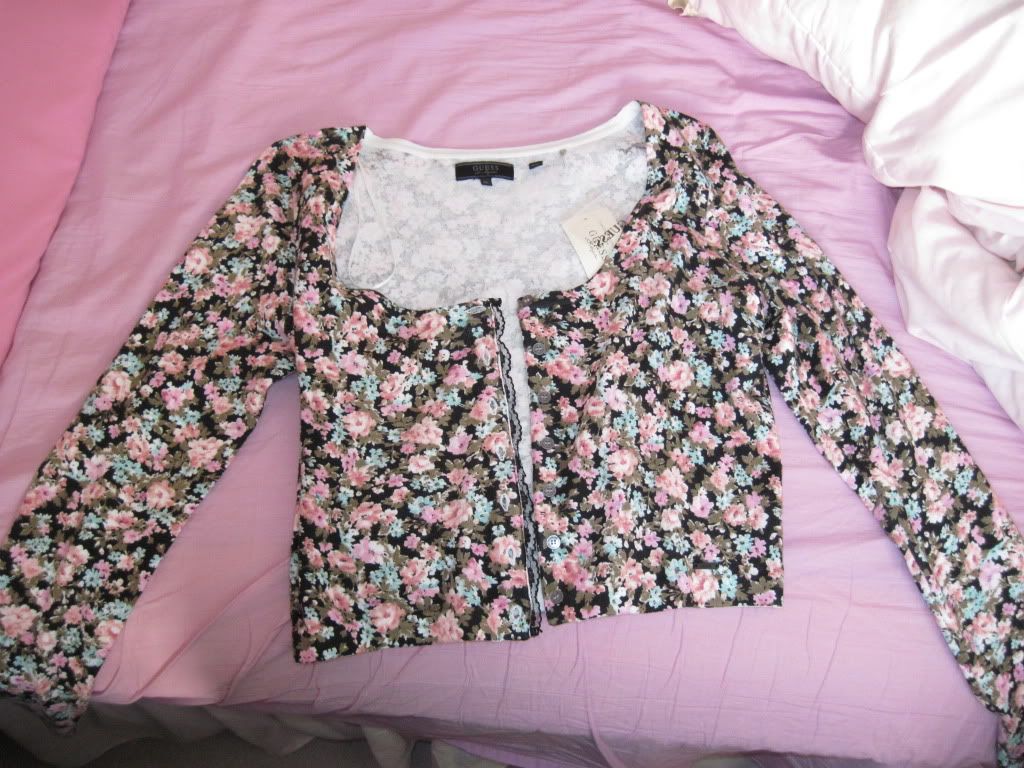 Front of cardigan with black lace running along the front seam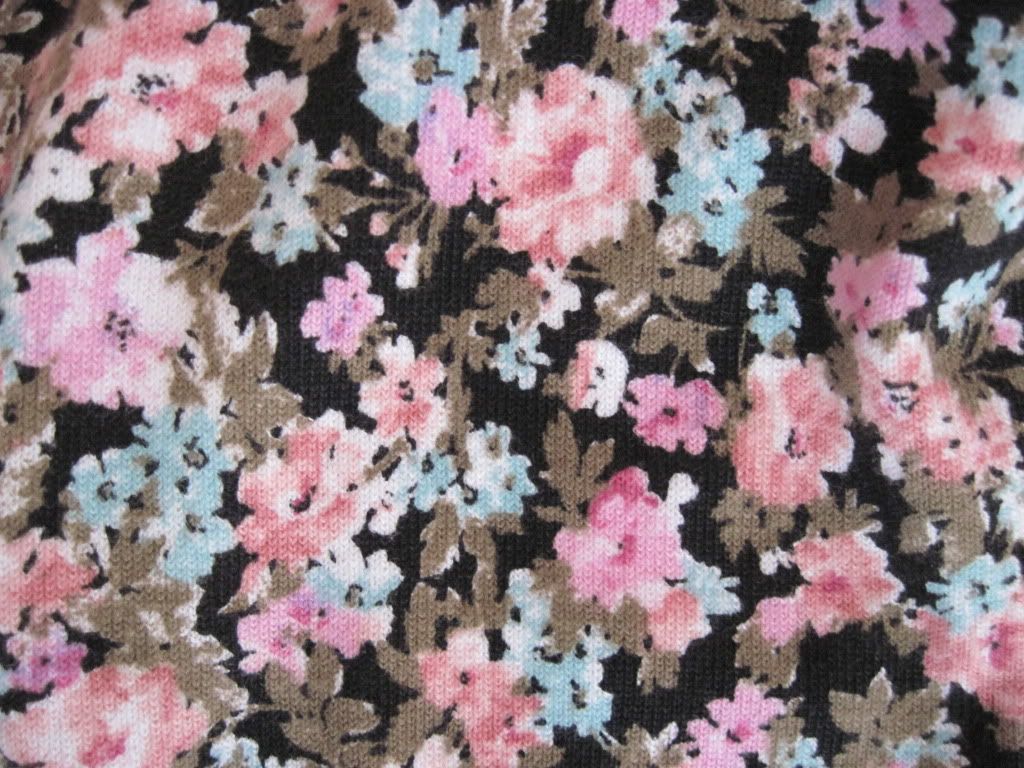 Close up look of the pattern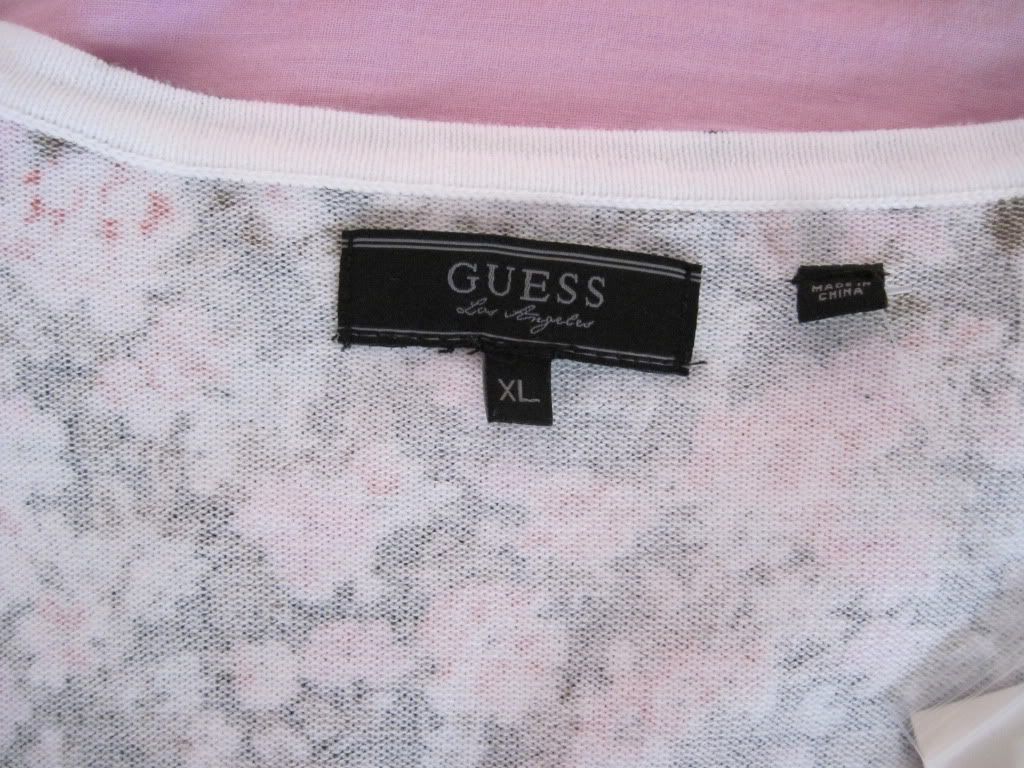 Size tag
Location: The Bay
Price: Around $26.00 CDN, was originally $89.00 marked down to $44.49
Thoughts: A few days ago, I went shopping with my mom, sister, and cousin at our local mall. Of course, with The Bay being my mom's favourite store, we went there first. -.- Now I usually don't like shopping at The Bay, since they barely (if any) have any good hime clothes and most (if not all) of their stuff are very expensive on days that they don't have a special promotion going on. This part generally makes sense, since a lot of their clothes are designer brand. Anyway, you can say that in a way I'm glad that I went shopping that day ever since I saw this cardigan. I knew that the minute I saw this cardigan that I must have it and I'm glad that I bought it. I'm surprised however at the size tag that despite being an xtra large, it still fits me like a glove and I usually wear a medium. Another reason why I'm glad that I bought it was that it got colder later on and I didn't have a cardigan on me at the time, so yay for unexpected emergency preparations. :D
Ecotools
Ecotools 6 Piece Eye Brush Set
Front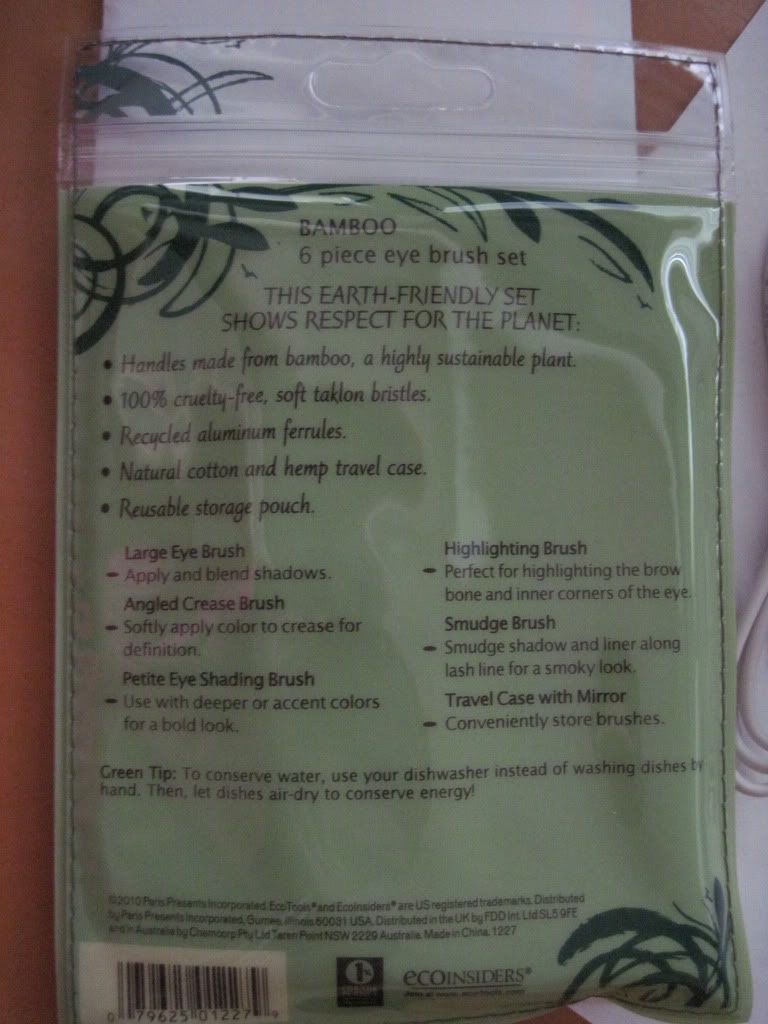 Back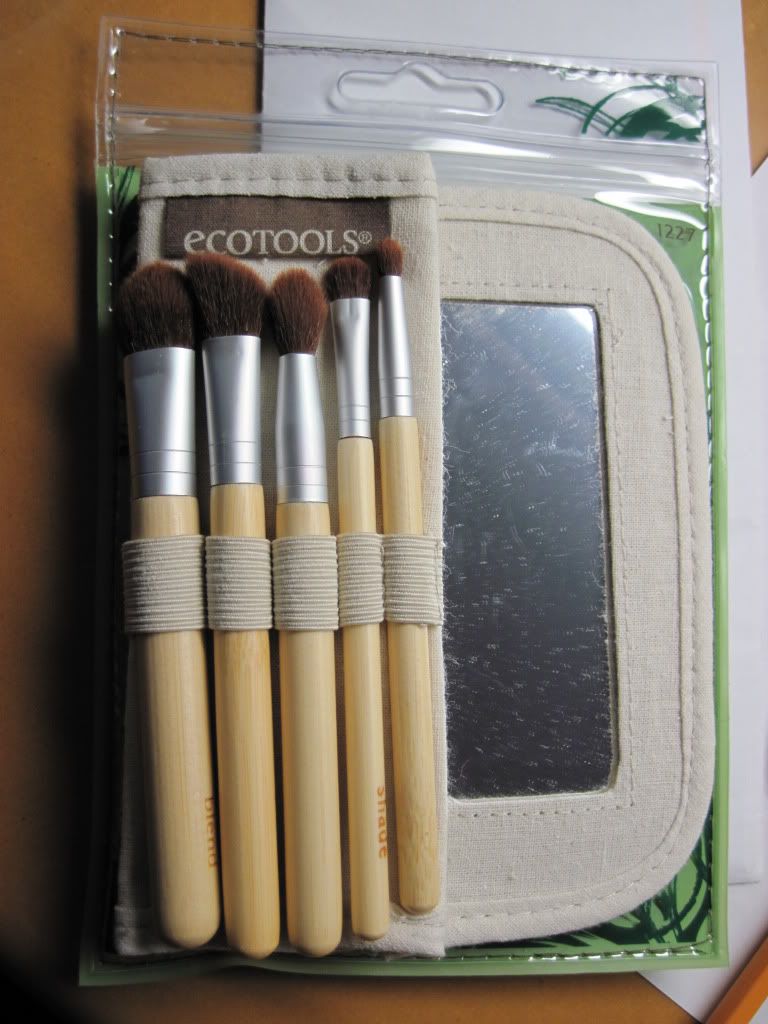 Front (opened)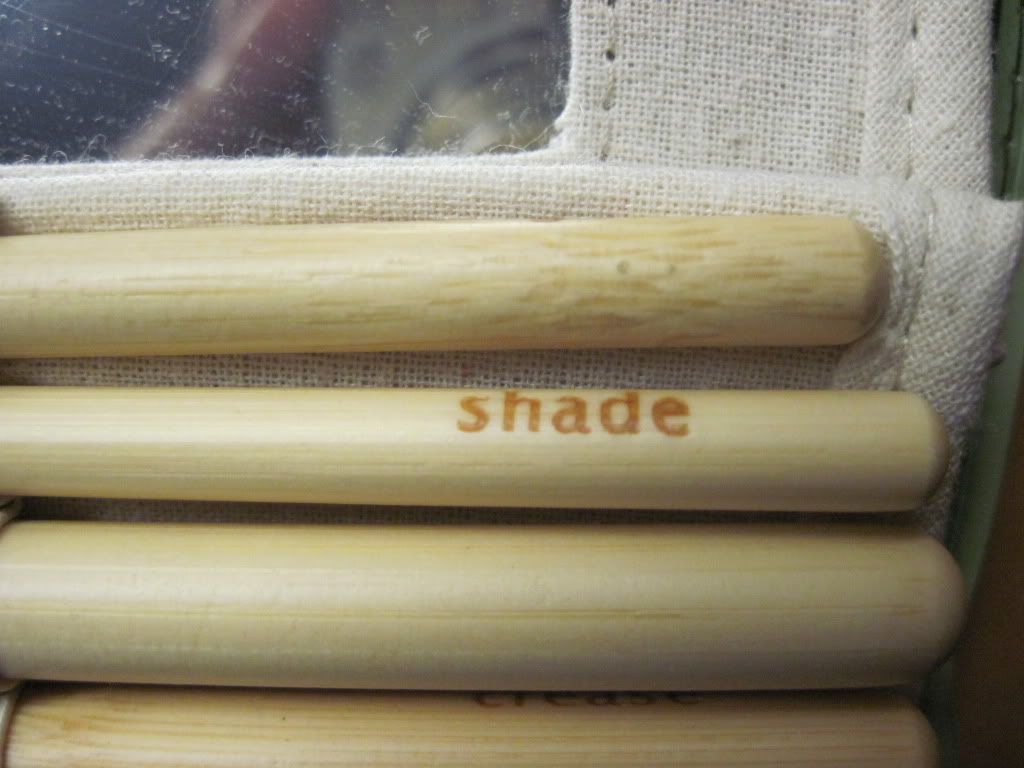 The brushes having a label near the bottom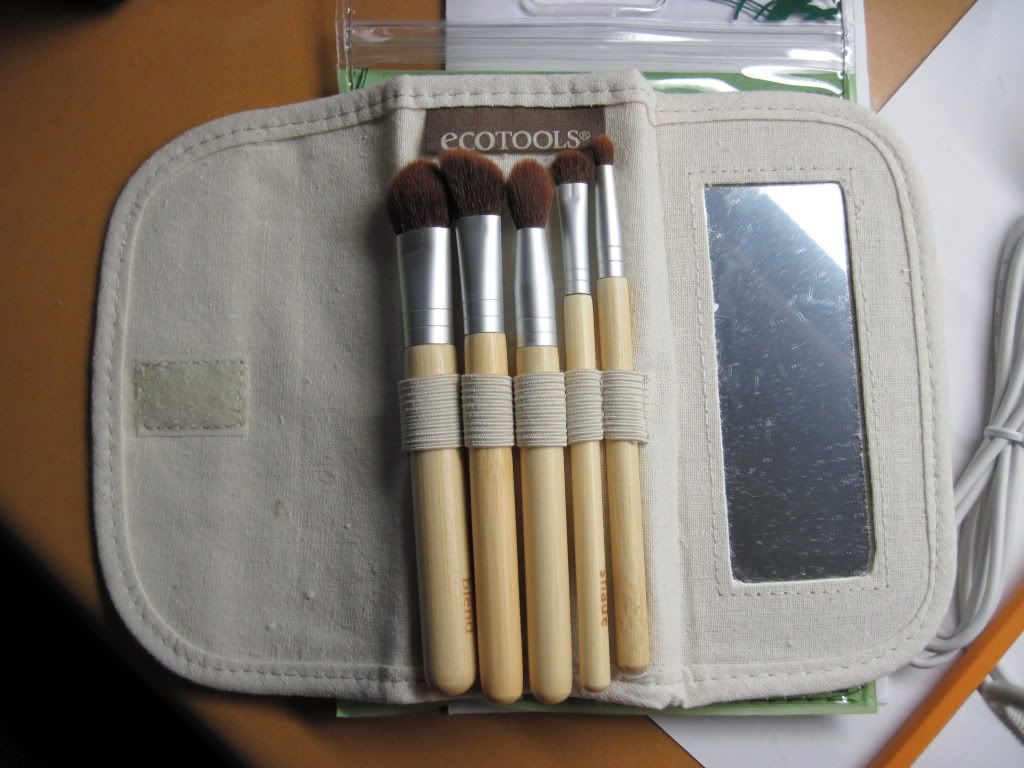 Cotton/hemp case fully opened



Location: eBay
Price: Around $13.00 CDN
Thoughts:
I wanted to get Ecotools since I heard that they are the best beginner brushes. Since I live in Canada, there are Ecotools products available in places like Walmart and Superstore. Unfortunately, every place that I had and have been to that has Ecotools products are sold out on the brush sets, which is the very thing I wanted to get. :( It is not just one brush set either, it's
all of them
. So knowing that I cannot get the brush set locally, I resorted to eBay. I managed to find a US seller, since I don't really trust those HK sellers on the authenticity aspect and I just wanted a decent quality brush set. Lo and behold, I got my brush set a few days ago.
Claires
Claires 1 Piece Turtle Friendship Bracelet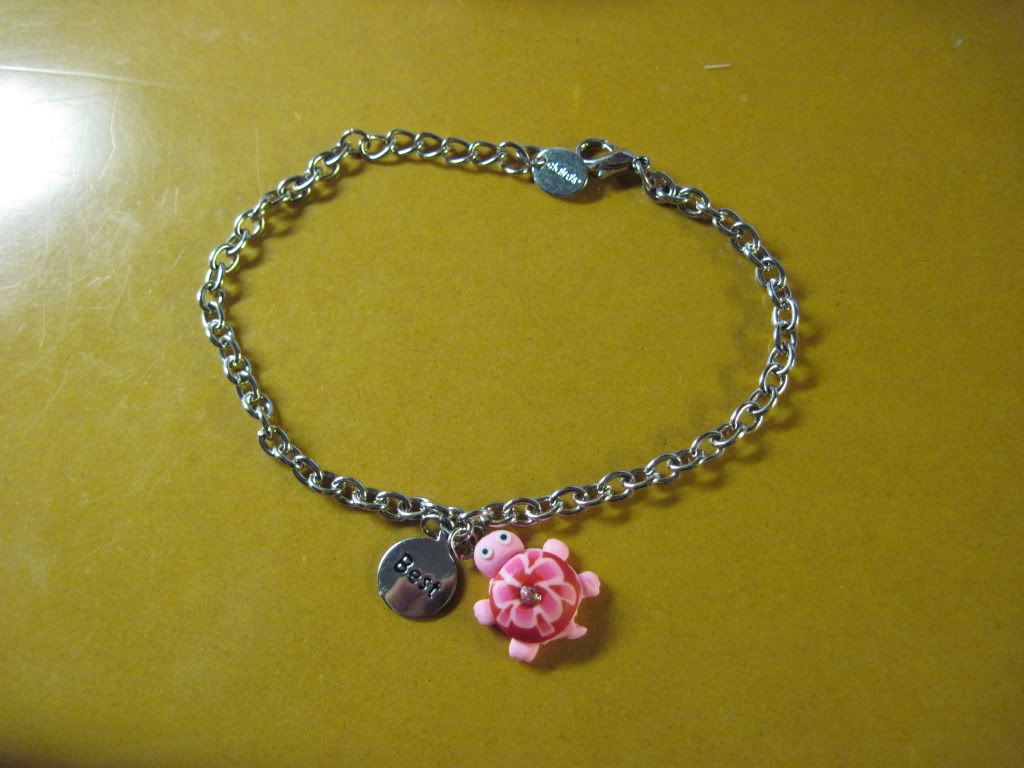 Bracelet as shown on the desk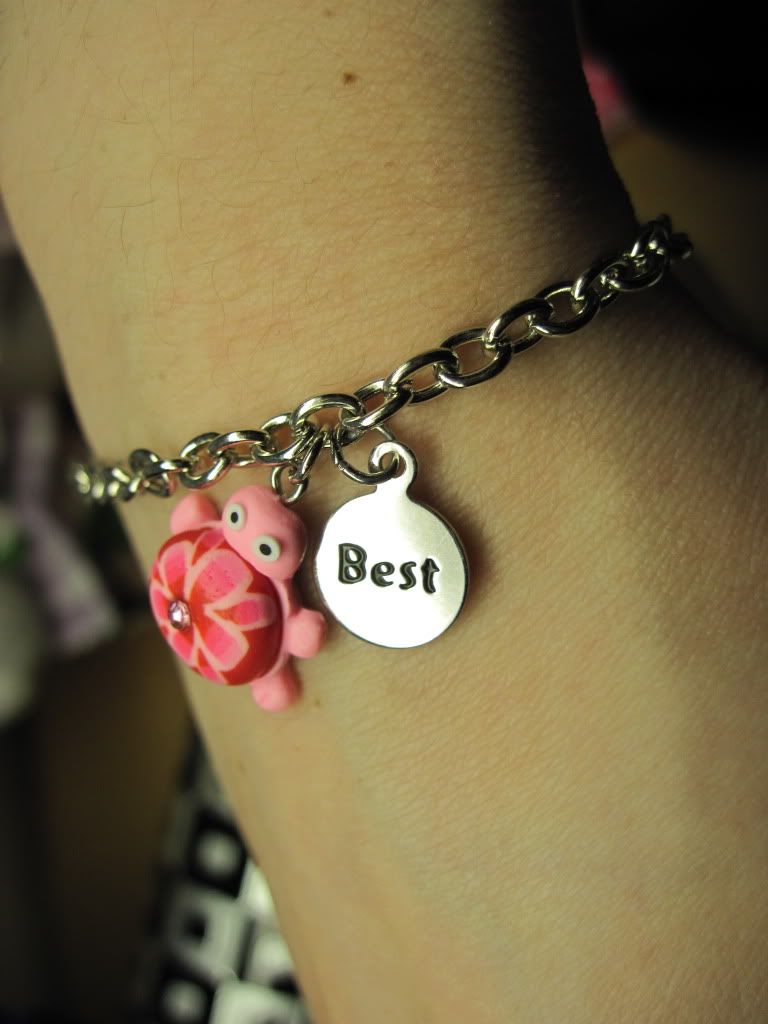 Bracelet as shown on wrist
Price: Around $12.00 CDN
Thoughts: This friendship bracelet was actually bought on the same day as the Guess cardigan, but I feel that it's more fitting to add it under Claires with the other Claires stuff. I got it as a gift for my cousin, my sister, and I, since our cousin and we don't hang out much. This bracelet, being a friendship bracelet, had originally came in a set of 3 pieces, with the other turtles being a blue and green colour. The whole thing said Best Friends Forever and I picked the "Best" one, the one with the pink turtle. xD Isn't she cute (yes, it's a she)?
This upcoming haul is a recent haul that was purchased last Friday, during the 10 for 10 sale. Now normally I don't partake in the 10 for 10 promotion because I couldn't find any items I like or I did find items I like but couldn't meet the 10 item requirement. Imagine to my surprise that there are enough stuff on the racks that I could get 10 items. In addition to the 10 items, I also got a clearance item that I couldn't resist getting and was too cute (and hime!) to pass up.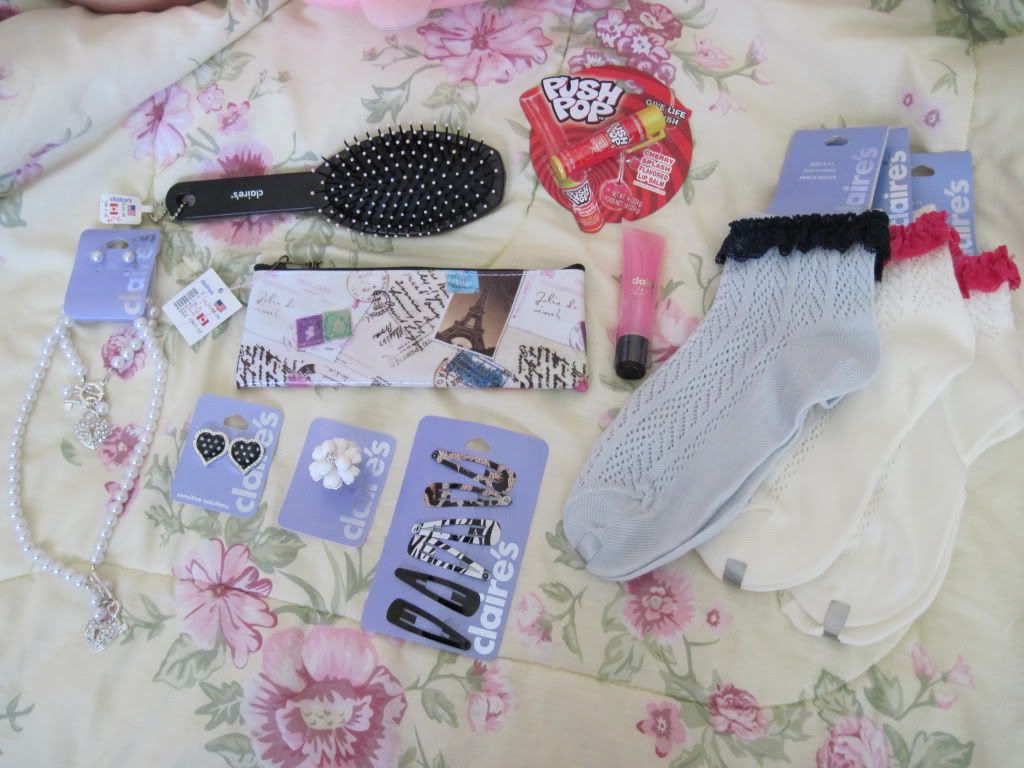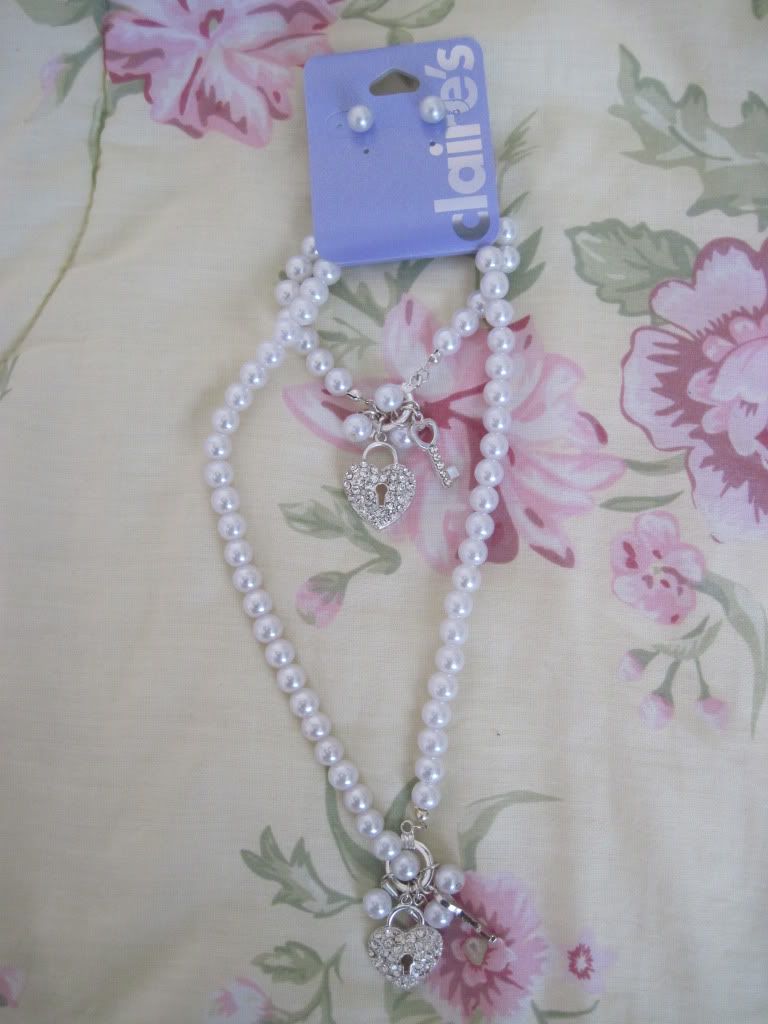 This is the clearance item that I got, which is a pearl set consisting of a necklace, bracelet, and earrings! How awesome is that (and all around $10 as well!)?