Hello everyone!
Miss Lita of her lovely blog (which can be found
here
) was kind enough to give me not just
one
but
four
lovely blog awards. The first one that she gave me was this one:
Here are the other ones that she gave me later on: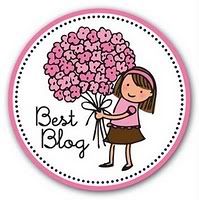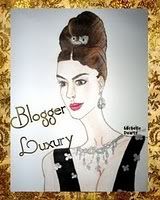 Since the rules are almost the same for each of them, I decided to include all the awards in one post and post it as just that, one post.
---------------------------------
Purple (and pink, if applicable).
Certain know-it-alls. People who swear every two sentences (hate hearing swear words in general, especially the "f word"). Cheaters. Fakes. :/
I'll probably go on a little rampage and then go to my room and try to cool down (this usually involves a little silent treatment). Will definitely forget about it within a few days.
Rabbits. They are just so fluffy and cute. :3 Though fish are a close second.
Both, since I can't decide. Need both to have a healthy balance anyway.
Horror movies.
Hair.
Nice and content.
Being perfect? O-o
2. I love dinosaurs. Mention a theme park, museum, or even a zoo and I'm there (well not literally, but you get the point). Yes I am serious about the zoo, even though they are not alive... On second thought, maybe it's best that they are just animatronics...
3. I love playing video games in general, but my most favourite are role playing games. So addicting...
4. I have an obsession with mirrors. Full length mirrors, hand mirrors, desk mirrors, decorative mirrors. You name it, I probably got it. xD Don't know why or how this obsession got developed, but you got to admit that they are pretty...
5. I have a tendency to continuously buy craft supplies, even when I don't need it right now or might not need it in the future. It might also be why I tend to favour bulk orders... Anyway, I tend to call this an "emergency preparation". :) I mean you may never know right?
6. Whenever I get brand new stuff in the mail or from the local mall, I tend to keep them in their original packaging for a few days. I mainly do this for blogging purposes, but other reasons is just plain habit. I try to keep them as brand new as possible for some odd reason. ._.;
7. I love movies, especially those of the action/adventure genre such as any superhero movies.
---------------------------------
Now for the fifteen fabulous bloggers: