Hello everyone!
I had meant to post this last Wednesday, but that dreaded Error 400 message popped up. -.- Oh Blogger *sigh*...
Anyway, for a while now I had wanted to modify the following: lamp, clock, and telephone. I am quite aware that in my seemingly never-ending quest to get a room fit for a princess I will need to make some modifications to some of the current things in my room, such as the items that had been mentioned above. I decided to work on the lamp first: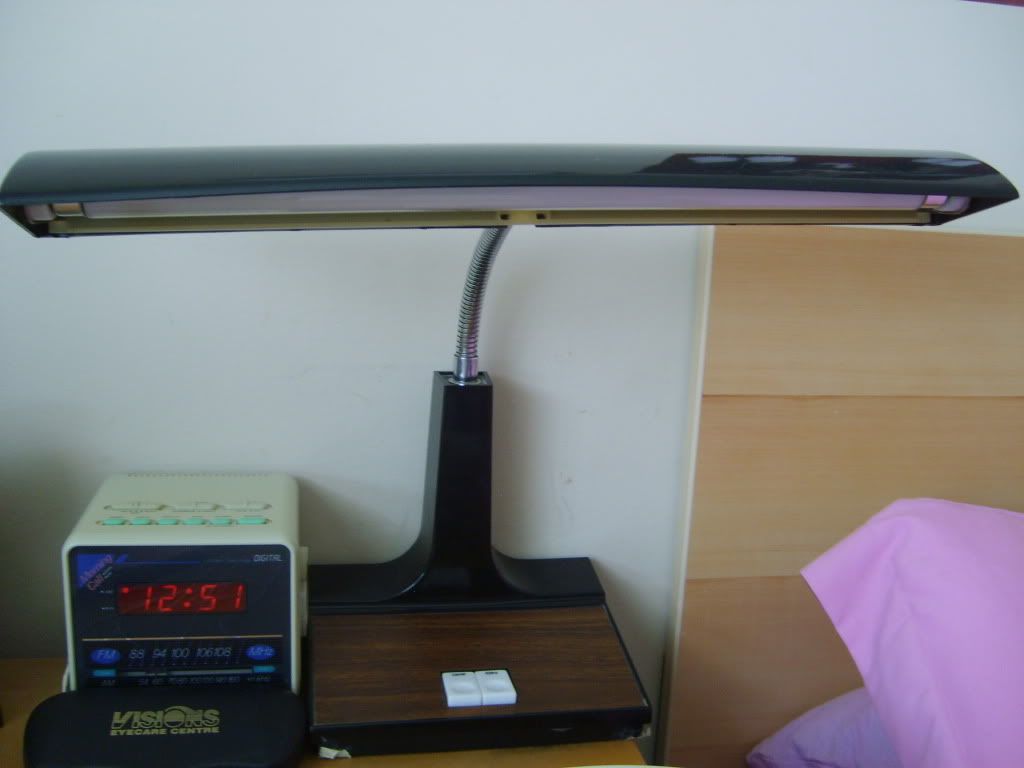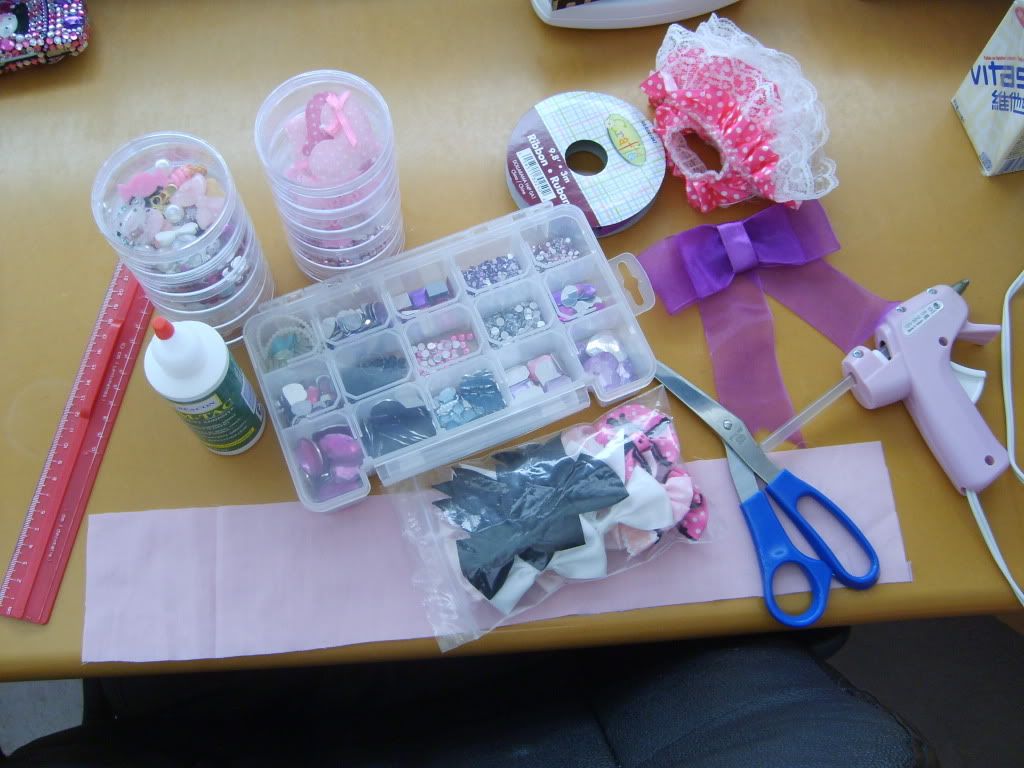 Materials used:
- fabric
- scissors
- glue gun
- ribbon (I didn't glue it on the lamp so it's optional)
- lace
- bows
- deco parts
- glue (Gemtac)
- tweezers (not shown)
- toothpick (not shown)
- ruler
- iron (not shown)
- thread (not shown)
- needle (not shown)
- lamp
I apologize for the blurry pictures. My camera doesn't like taking good close-up pictures -.-.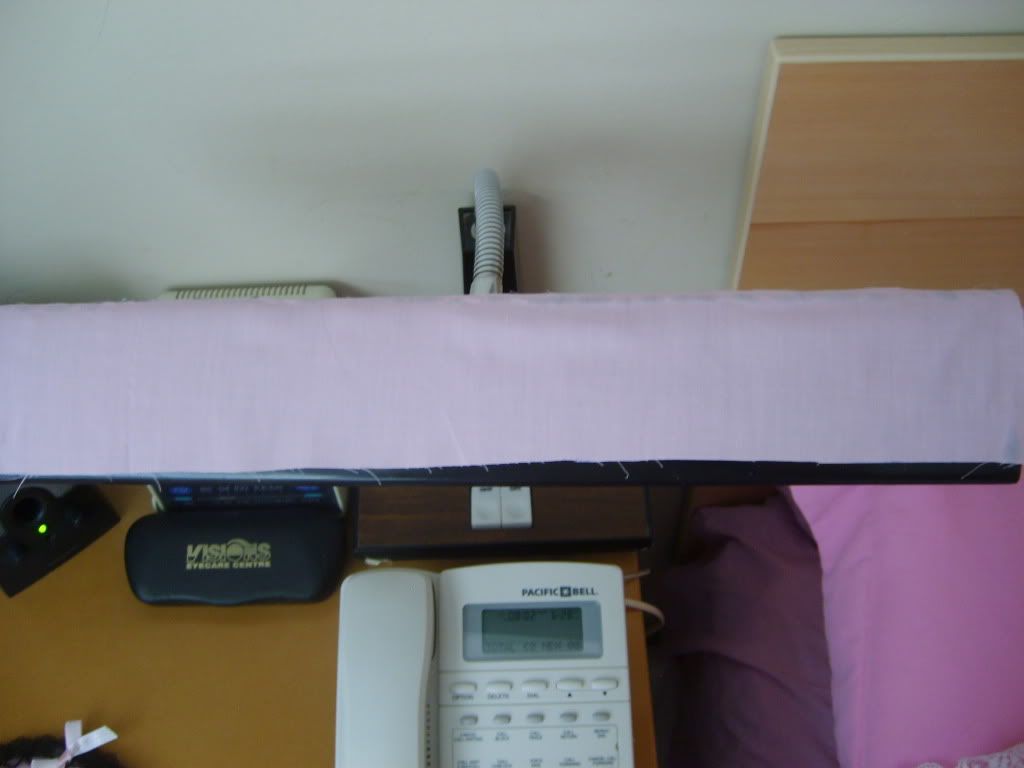 First I had measured and cut out the amount of fabric needed to cover up the black part that's covering the light tube.
I then covered all the choppy edges except for the top with pink lace.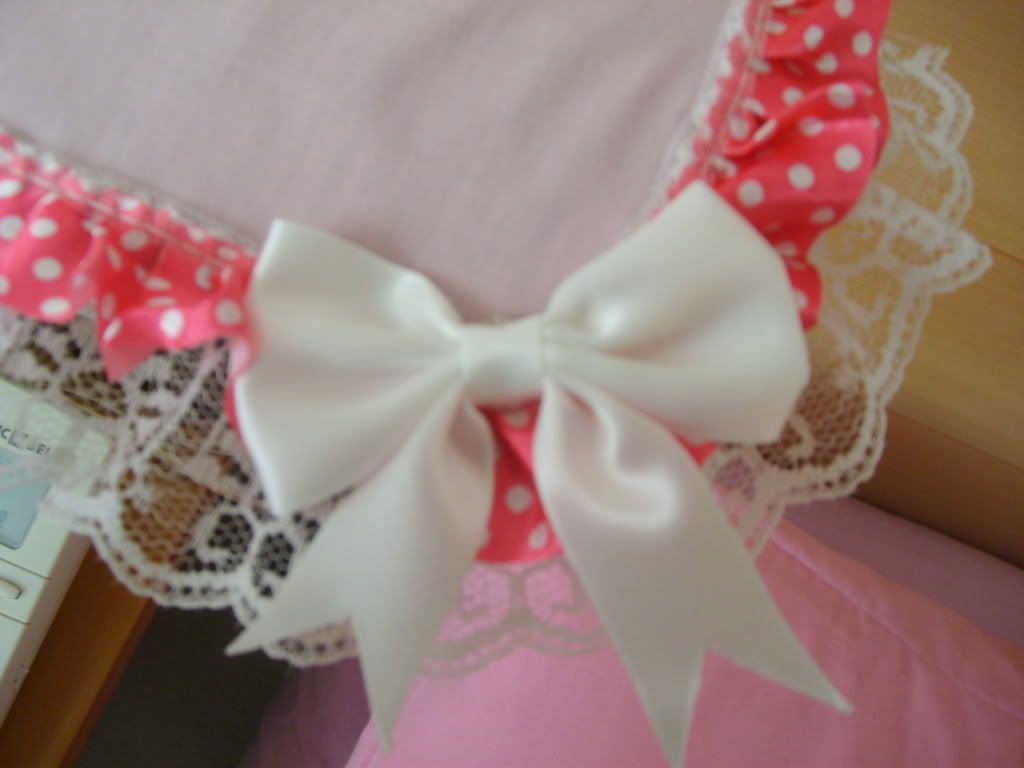 I found just only covering up the edge with pink lace was a bit boring so I had decided to add a bow to each corner in the front.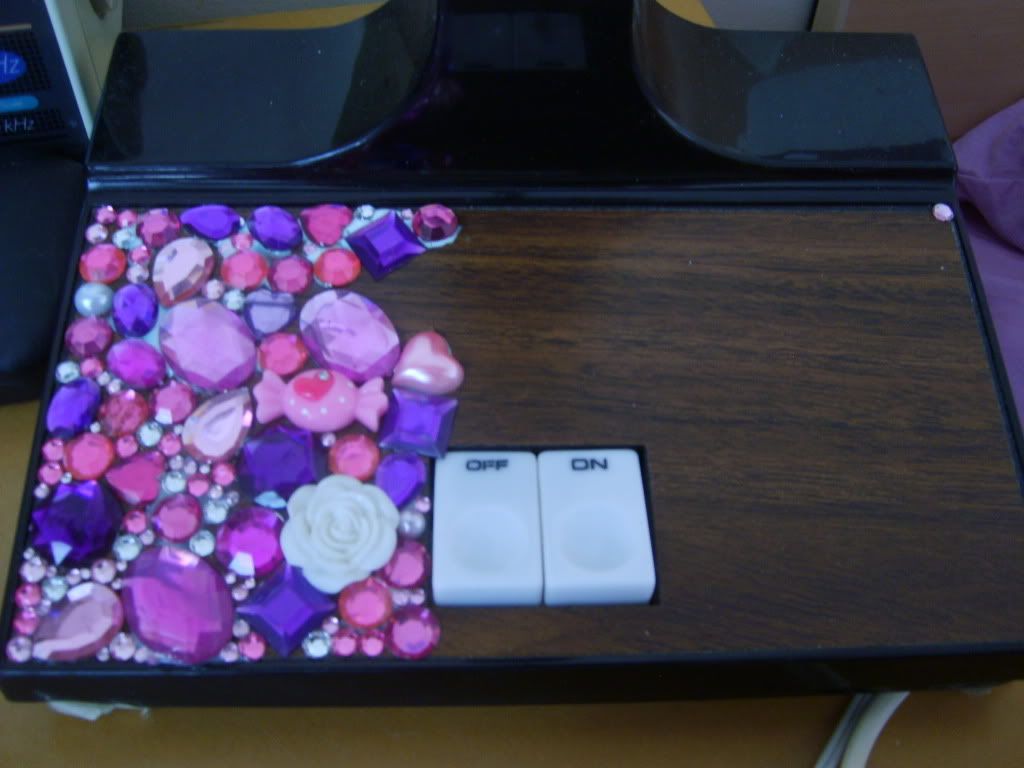 This is where the deco portion had started and where most of the tedious work had been done. Lots of deco...