Remember a while back when I had made that
review on Wild Orchid Crafts
? Well I had basically put some of the flowers in action with two of my mirrors. Not sure what I'm talking about? Well let me elaborate...
Previously, my mirrors were still just mirrors. Plain old mirrors that you could find just about anywhere in any general store, even though one of the mirrors was given to me as a gift. Eventually, I started up a major project to have my room completely renovated to match my Hime tastes, and in turn deco-ed two of my existing mirrors, as shown
here
and
here
. At the time, I did not really have a lot of roses on me and I did not have much luck trying to find regular fabric roses or even foam roses! I did not know how you all did it, since I had already seen a couple of tutorials incorporating rose heads. So for the sake of this blog, I am just going to assume that you all had (have) better luck than I do. Due to the lack of roses therefore, I do not have much artistic liberty when it comes to decorating the mirrors.
This is where the WOC review comes in. Luck turned my way once I had discovered the website and ever since, had basically gone crazy with the things. I had been crazily gluing roses onto everything that I can set my eyes on and the mirrors are no exception. Here are the before and after shots of each mirror, and the detail shots.
Before and After (Desk mirror)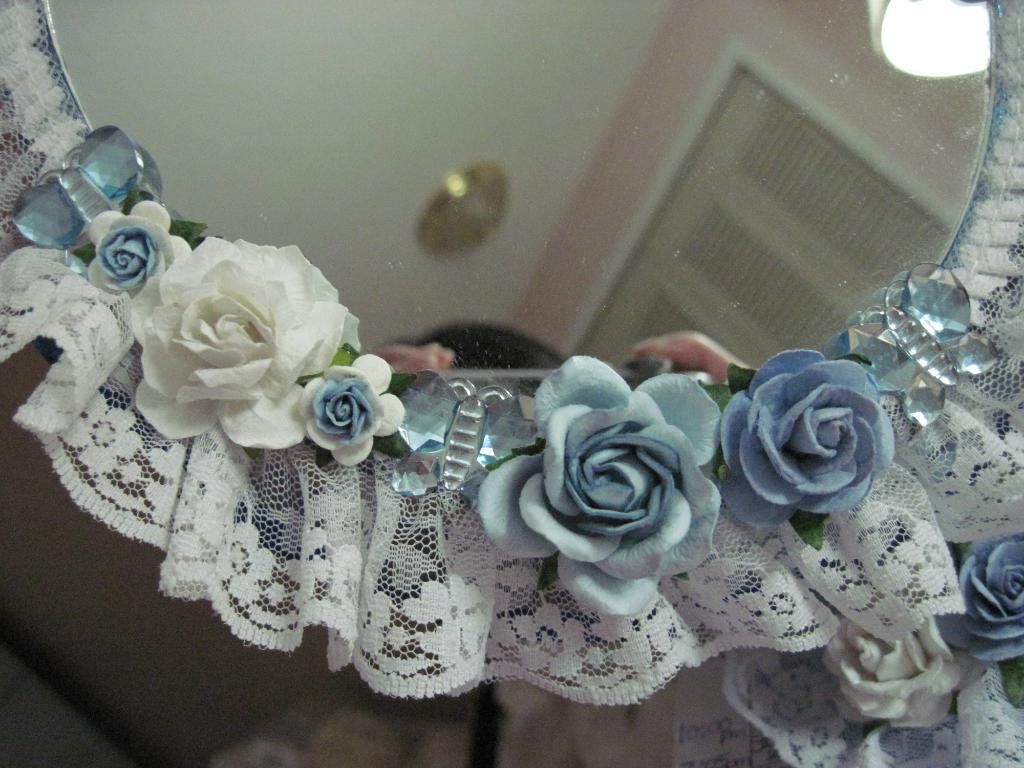 Can you play "spot the difference"?
Details
NOTE:
First five pictures are details from before, next couple are details from after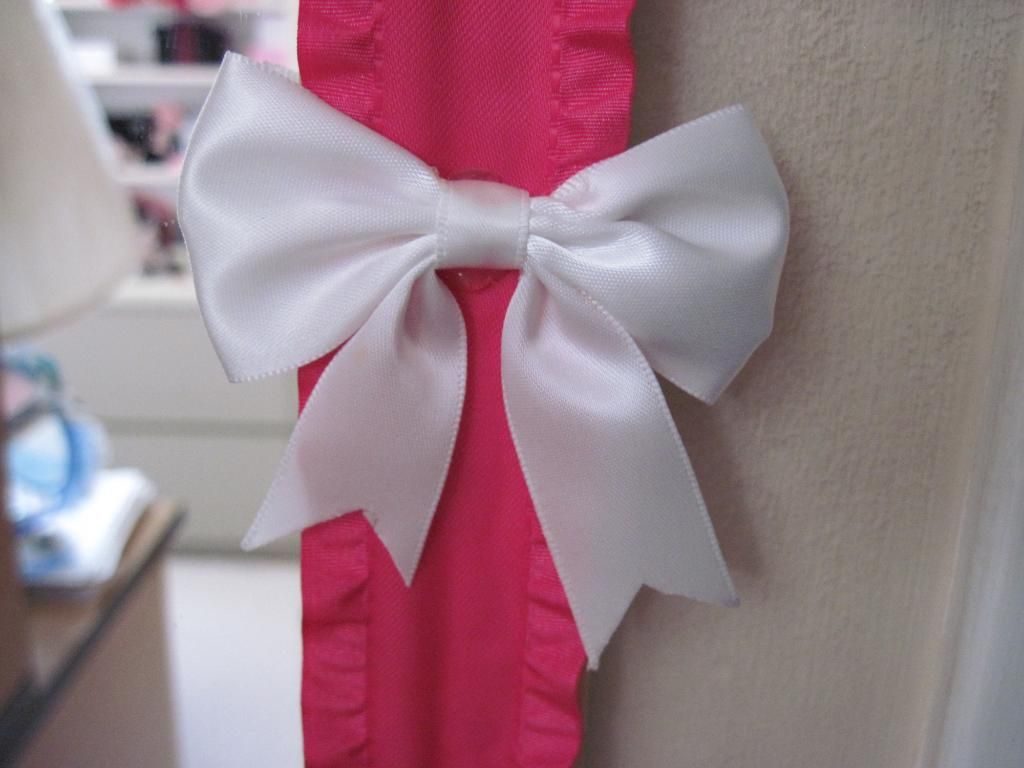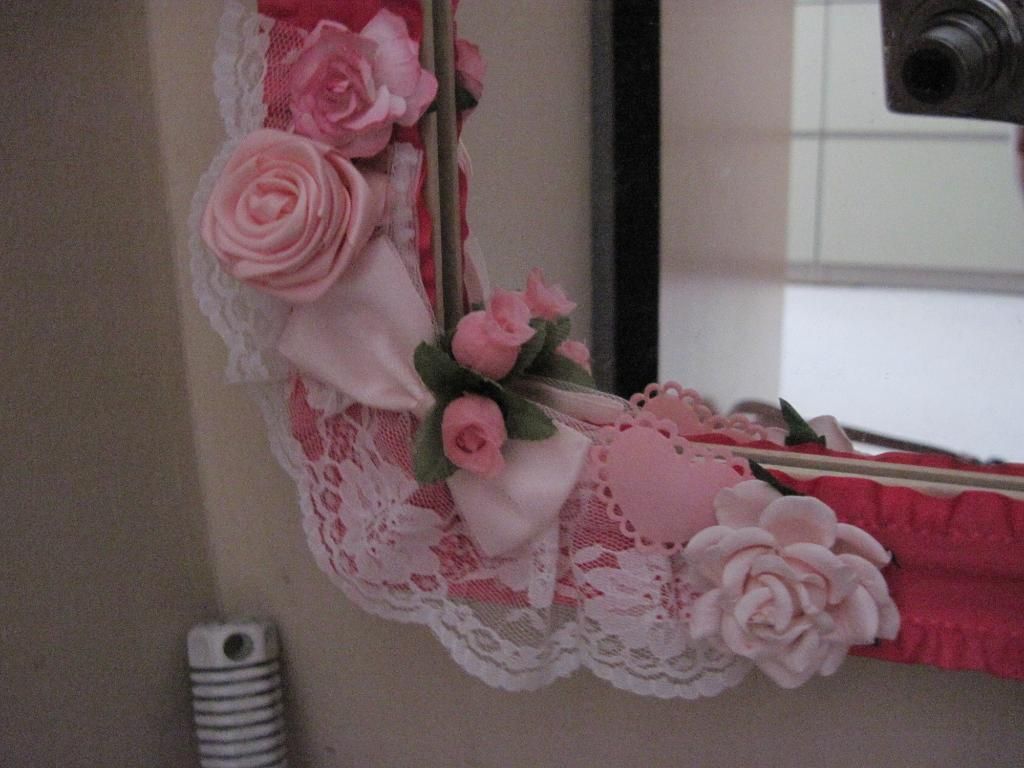 What do you think? I think the roses had greatly improved the look of both mirrors, especially with the blue one. I thought it was too plain with only the blue butterflies and lace.

On another note, I had made a small purchase at my local H&M after watching the Dark Knight Rises! By the way, it is a very good movie and definitely something movie-goers should check out if they had already checked out Dark Knight!
Anyway, H&M had a few pink tops on clearance for $5 and after trying the bigger size on and finding out that it fitted perfectly, I just HAD to get one! It is in the shade of pink that I love too and has a lot of Hime deco potential!