Hello everyone!
Every Friday I usually have this tutorial (basically a fancy way of saying help session) early in the morning, like around 10am. >.< Makes me wonder why I signed up for the early classes in the first place...
Anyway, last Friday, since I only have that tutorial in the morning, I don't usually have anything else to do afterward so I would just go straight home. I figure that would be a waste of time, since it usually takes me an hour to get from home to school and vice versa. So doing the next best thing that any normal girl would do, I went shopping downtown at The Bay...
I originally went to The Bay to check out some Juicy Couture bags. I kept seeing them in the shop windows every time I pass by in the train and was curious about them.I rarely go downtown shopping since it usually gets so packed during rush hour and I don't want to exactly get caught in the crowd. Anyway, after browsing through some Coach bags and some other bags from random brands, I didn't even make it to the Juicy Couture section until I came across a scene straight from Boxing Day (or Black Friday for those from the states). Lots of people (particularly ladies) crowding around a few tables, sounds of shuffled boxes and flying tissue paper everywhere, shoes strewn all over the place. Yup, definitely a scene from your typical busy shopping holiday. Me being the curious person that I am jumped into the fray to find out what is going on! Turned out that The Bay was having this huge special promotion where there's a huge markdown on designer shoes. No matter what price the shoes were originally at, whether it be at $80 or even $200+, they now went on sale for a clearance price of $19.99 and $29.99 depending on the type of shoes. Wow what a deal!
I figured that since the price was so awesome and the sale will only be going on for a short time, I figured why not and decided to look around to see if there are any shoes that catches my fancy, well any shoes that remain that is... I could also use some black flats as well. Yes I don't have black flats, haha...
In the end, I couldn't get the much needed black flats, since there were barely any shoes remaining that are just
flats
in general and any flats that I
did
find were missing the other pair. However, here is what I did find: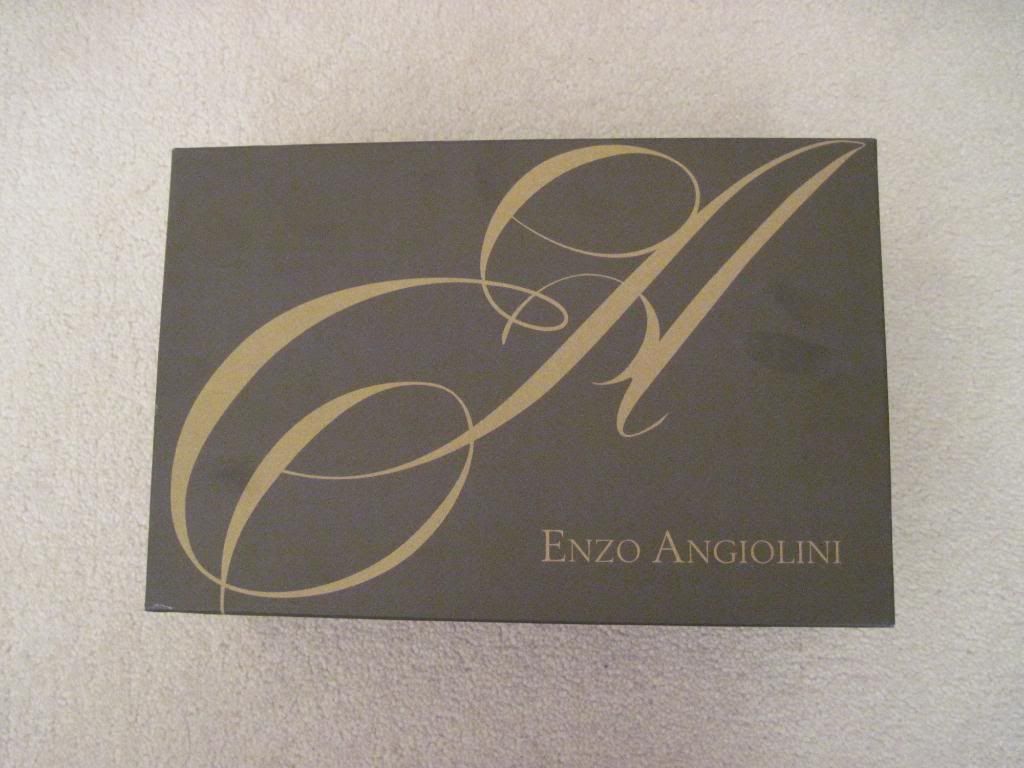 The shoe box. Apparently the brand is Enzo Angiolini. Never heard of it. O-o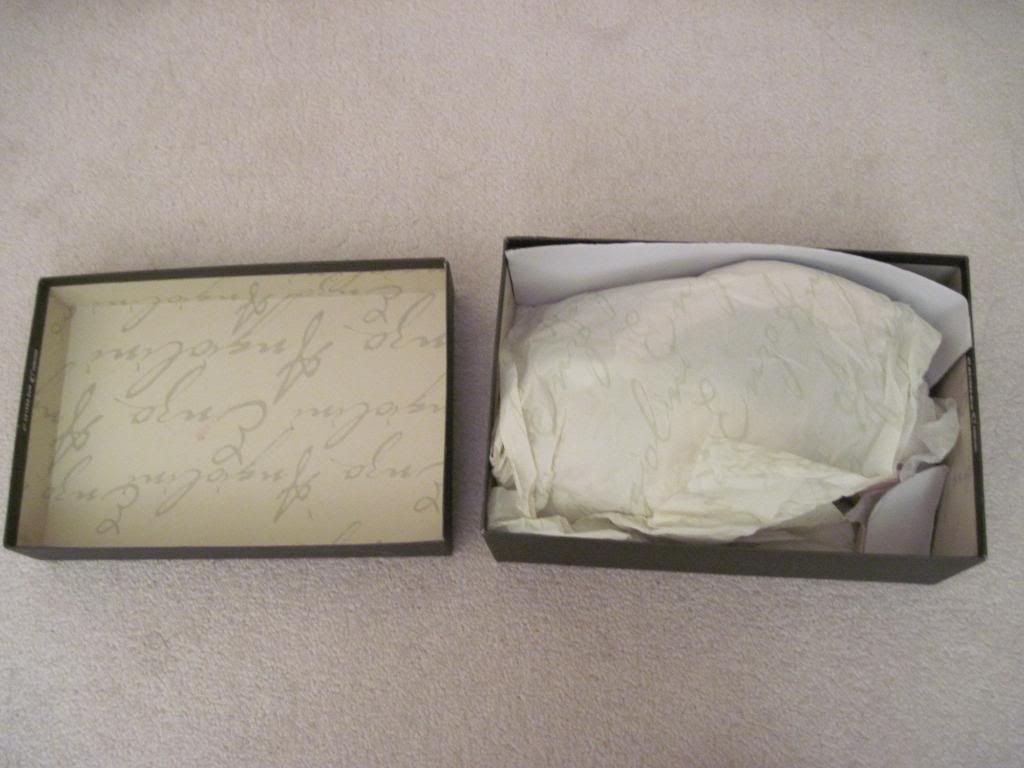 They do have light "scribbles" of their brand name all over the inside of the box and on the tissue paper though, which I think is a nice touch.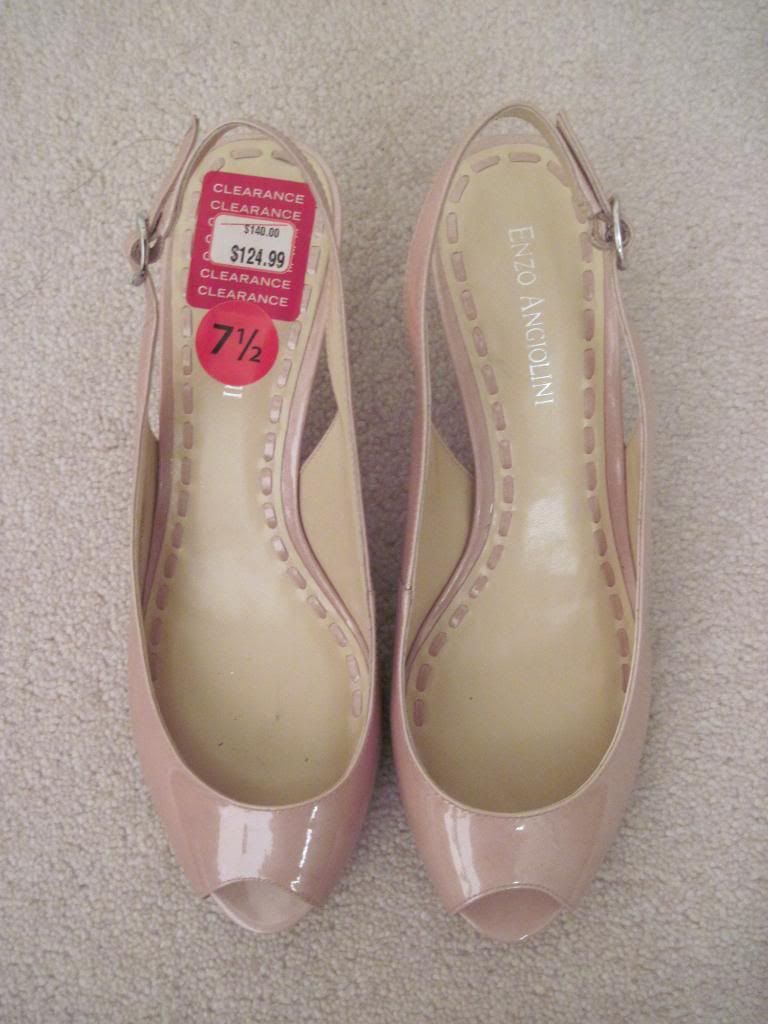 The shoes themselves. Aren't they pretty? I love how the shoes are light pink, size 7 and a 1/2, and have approximately 4cm heels. It's like the shoes were made for me. Well I actually wear size 7 shoes, but close enough right? The exterior of the shoes are smooth and shiny and the soles have a little bit of padding for a bit of comfort. Awesome! Heels that are fashionable AND comfortable! :D
Side view of one of the shoes.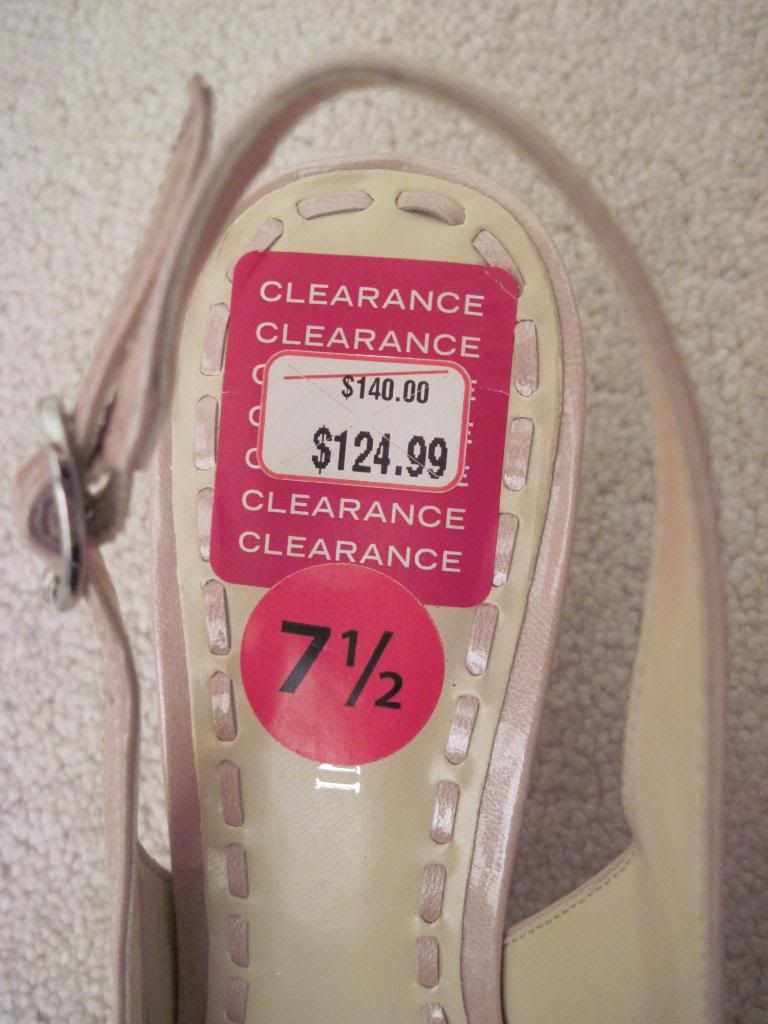 Closeup of the clearance tag. The shoes were originally $140, then went to $124.99, then went to $29.99. What a price drop! :O Gotta love deals! <333
Closeup of the front part.
Overall I'm very satisfied with my purchase and am glad that there was a huge sale going on at the time. xD I'm glad that the heels have nothing on it, allowing me plenty of wiggle room to decorate all I want. You know what that means. Hime deco! :D Though I might put it all on a shoe clip so I don't ruin the shoes and so I can take them off for plainer occasions.
Now with my shoe haul done, I just got one of my packages today! A half of my bed set!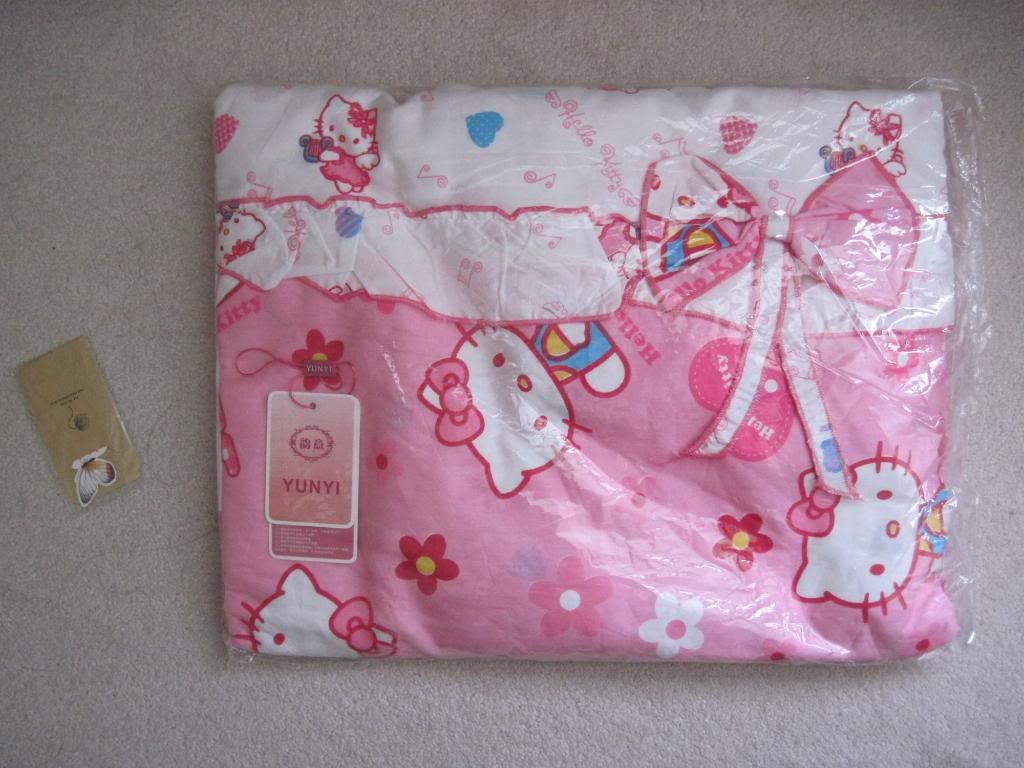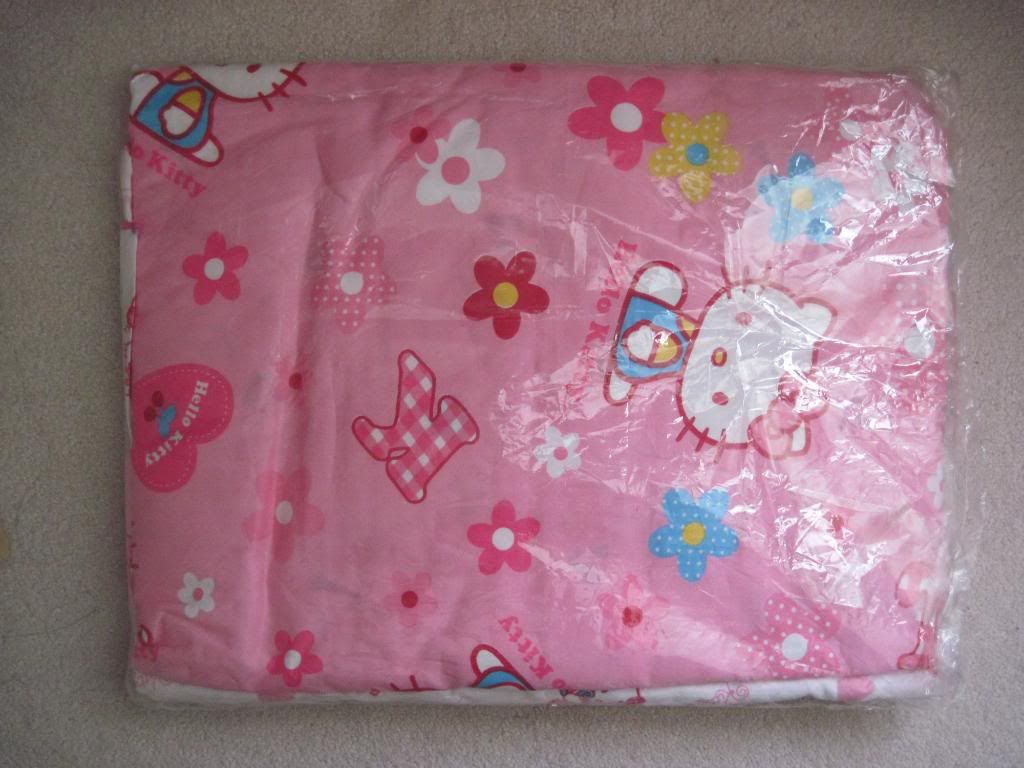 I was so excited when it arrived because I wasn't expecting it until later. According to the seller, my items would arrive in 15-20 days, so it arriving way earlier than expected was a pleasant surprise. Unfortunately I had only received one package today (which contained half of my bed set), so I'm anxiously waiting for the other one to arrive just as quick. The seller split it into two packages because it got too heavy to ship it by airmail when combined. I won't open it until I receive the other package, so once again I'm anxiously waiting.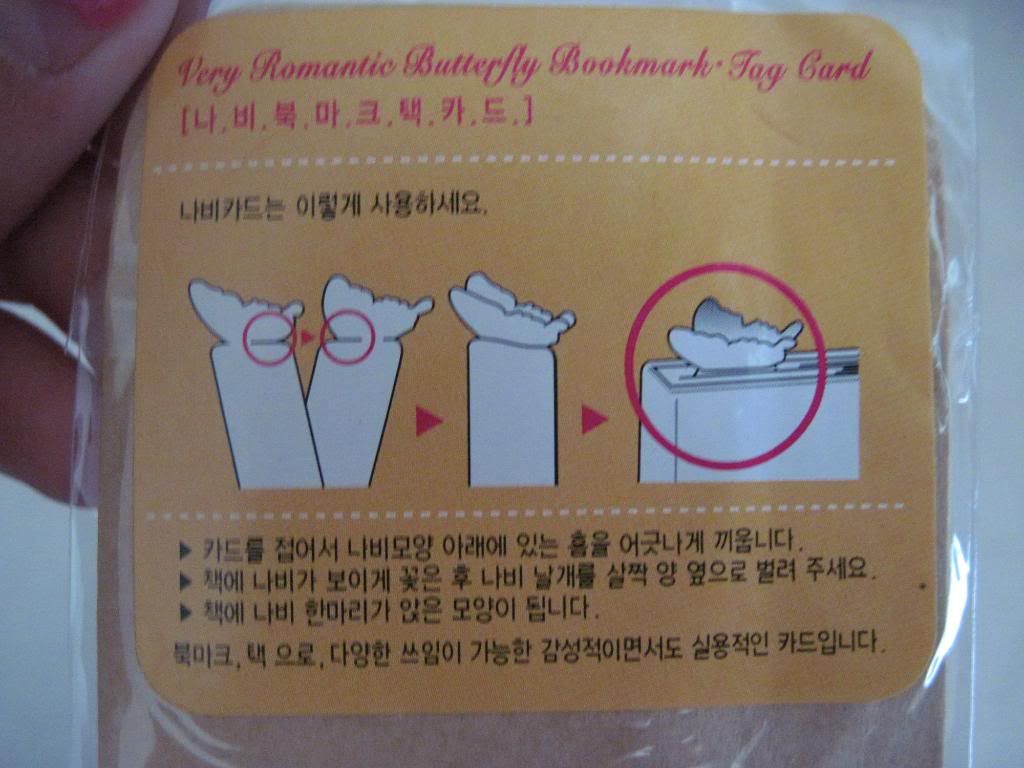 Apparently the seller was kind enough to leave a bookmark as well as the bed set. How nice! <3
Until next time!