Hello everyone!
As promised, here is a review that was based off of an online shopping excursion that I had done back in July (with the exact date being July 16, 2014). What prompted me to make the order was my obsessive urge to get into owning a copy of the latest issue of the Gothic and Lolita Bible, which will have the images shown below for more detail. In addition, ever since I had started sewing, I had been heavily interested into learning how to sew Lolita clothes, and as a result had decided to buy the latest Otome no Sewing edition as well (which I believe at this rate is the fifth edition). So without further ado, listed below are the details on the order process as well as CDJapan as a whole.
Website Link:
http://www.cdjapan.co.jp/
Books Ordered and Prices
Boutique sha / Otome no Sewing BOOK Tezukuri Lolita Fashion (Handmade Lolita Fashion Clothes) 5 (Lady Boutique Sha) - 1,111 yen or 10 USD
Jack Media / Gothic & Lolita Bible Vol.52 [Cover] Nakamura Asumiko (Jack Media MOOK) - 12 USD
Total amount = 3,817 yen or around $40 (including shipping)
NOTE: The names are exactly as shown on the website.
Shipping
After some tumultuous decision making at hand, I eventually decided on using SAL shipping over EMS or Registered Mail, primarily because 1) I have a lot of confidence in my postal carrier, 2) It is the most cheapest shipping option available, and 3) I did not feel like spending a lot of my funds on shipping at this point in tim
e.
If I were to give an opinion on transit time, I definitely agree with what the staff at CDJapan listed on their website in terms of transit times. In this case, orders shipped by SAL takes about 7-14 business days, which I agree with.
In addition to shipping times, you will need to take into consideration availability times, which can sometimes vary depending on how fast the staff can get it shipped to what I presume is their warehouse of sorts from the suppliers. In this case, the Otome no Sewing book took longer to be "ready to ship" compared to the GLB, with the availability time being 5-7 days in comparison to GLB's 1-2 days. However, I felt that both books had gotten shipped out in a short period of time, and therefore did not really disturb the process much.
Delivery and Packaging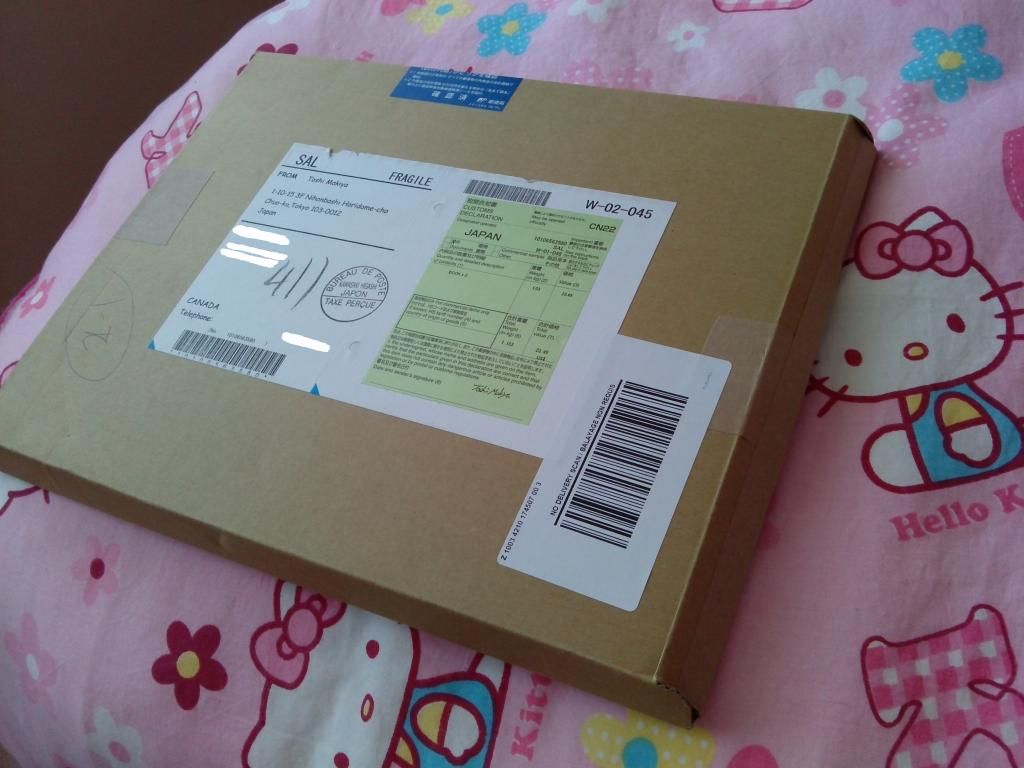 As expected from any package sent by SAL, no signature was needed and as a result you may find the package lying on your doorstep. With that being said, the package was nicely taped on both sides of the flat box as well as taped on the inside to secure the contents. The box itself was just large enough to fit around the books, which was a pleasant surprise considering that most boxes tend to be on the bulky side.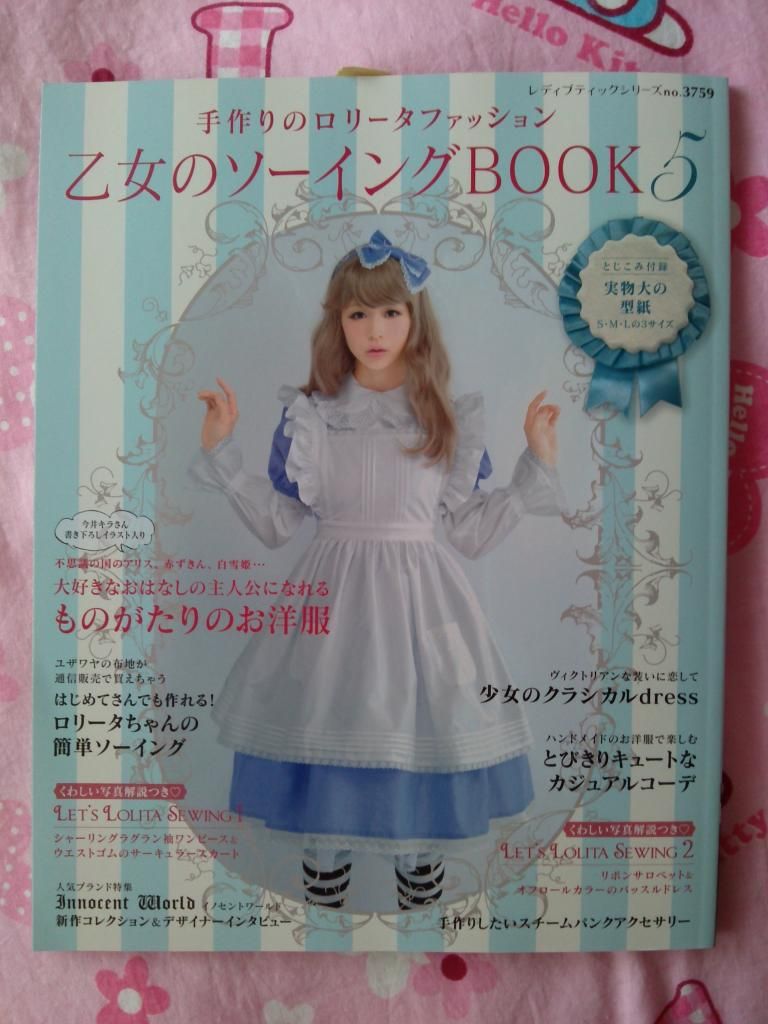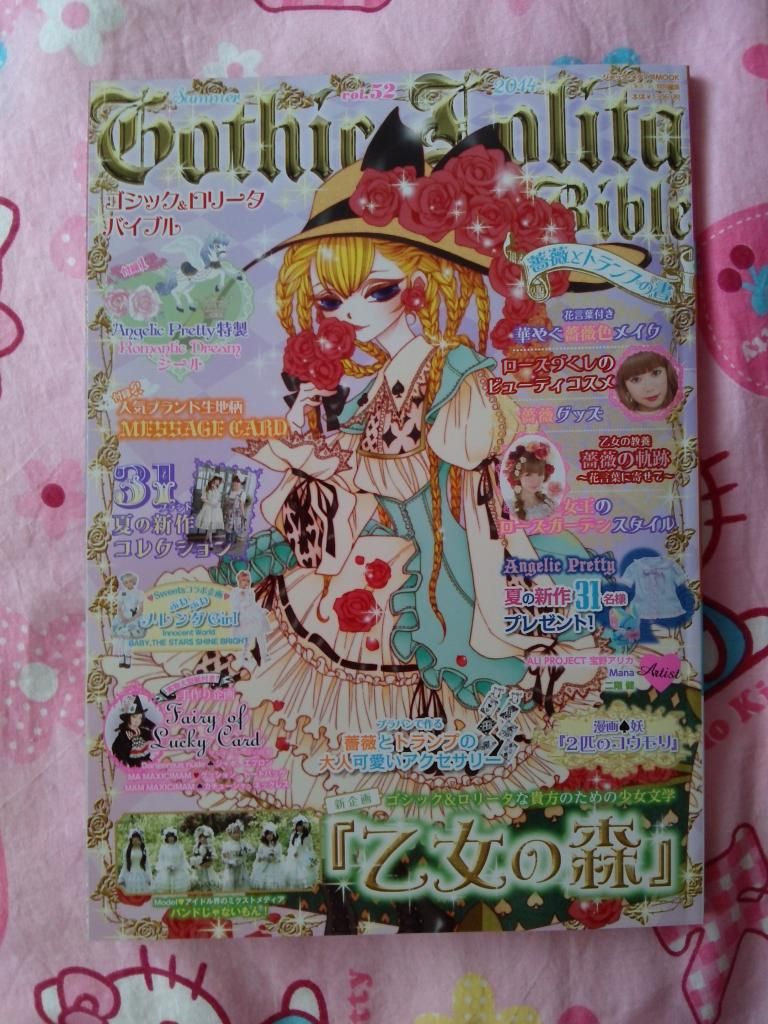 The amount of detail (and the high quality pictures) are amazing, which made me think that the purchase was worthwhile. Ever since the items arrival, I have had the chance and opportunity to take a look at both of them further. While not a self-proclaimed Japanese language expert, I can safely say that for those who are planning on getting the books that they are wonderful to just even look at without having to understand the contents. I will say however that you may have a tough time with understanding the Otome no Sewing book at first, since the instructions are kind of hard (to me anyway) to understand without reading the Japanese aspect. Of course when looking at the pictures long enough, it makes the whole process easier. Patterns are incorporated into both books, with more in the Otome no Sewing book compared to the GLB as expected.
Conclusion: Overall the order process went smoothly. Am I willing to order from CDJapan again? Probably will if not for more chances to get the GLBs!
Just to close off the post, here are some outfit shots that I had taken on occasions. I am aware that it has been quite some time since I had posted any outfits, but I had been busy with job hunting lately!