Hello everyone!
As I had mentioned in my last post, I will be posting up a few Jesus Diamante things that I had gotten over the past couple of months. In addition, I will be doing a review on two shopping services that I had idiotically used in the quest to obtaining the items. Back before I had even started contemplating on using a shopping service based in Japan, I was browsing around on the internet trying to find what services existed out there. Of course, when you type in "japan shopping service" into the Google search engine, you will tend to get a ton of results as I had did and I had ended up getting results such as OohJapan, Noppin, Rinkya, Shopping Mall Japan, etc. After what seemed to be a long decision making process made out of going through what reviews there are out on the web, I eventually decided to use Shopping Mall Japan (from now on will be referred to as "SMJ"). Of course as hinted in the title, it will not be the only shopping service that I will use later in the month.

Shopping Mall Japan
1. Registration and Setup
The setup process was simple enough. All I need to do was just register an account, send a minimal deposit, and I am ready to start bidding on auctions. The whole thing probably took around 3 days at most, since it usually takes 24 hours for them to process most (if not all) transactions. However after registering, the account will not be fully active until you send a deposit of at least $10 USD or allow a credit authorization of at least $50 USD. The good news is that unlike other shopping services where they require a full deposit equivalent to the item cost, SMJ will extend the bidding limit to 5 times the deposit amount that you send to them. For example, if the deposit was $10, the bidding limit will be extended to the yen equivalent of $50, allowing you to bid on $50 worth of items instead of $10. This greatly extends the flexibility of bidding, since you are now able to bid on other items as well as the item you want without having to send additional deposits other than the minimal.
2. Ordering
For the ordering process, SMJ operates through a real time bidding system, making the system similar to eBay, including maximum bidding. Instead of having the staff place a bid for you, you get to place the bid yourself through their "form" (which also applies to shop orders). Basically, the first step is to paste in the URL of the item that you want. The form will then take you to a section showing the item information, where you put in your bid amount. I really love the real time bidding system that they have going on. It allows me some form of control over the bidding process and it was one of the reasons why I had picked SMJ over other shopping services. While I felt that their system was decent, their emails were a bit on the slow side. Even if I had won an auction, the notification email did not reach me until a couple more hours later. Hence I did not rely on their emails and just diligently kept checking the auction link itself. In addition to the slow email, SMJ currently does not support Mbok, limiting the auctions to only Yahoo! Japan and Bidders, which was quite unfortunate. It was due to this that lead me to having to use a second shopping service.
3. Fees and Payment
While the registration and ordering process were simple enough and didn't require much thought, the payment process on the other hand is more complex. Not only did I have to pay for commissions (which greatly depends on the price of the item), but I also had to pay for the conversion rate, wire or processing fee, and the shipping. There are other fees as well, but they weren't applicable to my order so I will just omit them. Generally a few days after winning the auction, the staff will send you an invoice. This was what my invoice looked like:
As you can see, my initial amount was 2,600 yen, which made that around $31-32 as of right now. If converting the rest of the fees like the info/exchange rate (~$0.90) and the shipping (~$15), the total fees should've been around $26-27. The total actual fees almost got to the same cost as the item amount, if not was the same amount! Now usually the fees would've stopped here, but unfortunately for me it didn't. It turned out that if you were to reside in either Canada or US they would automatically ship out the item to their facility in the states, leading me having to pay yet another additional shipping cost of $35 (I had used EMS out of the five options that I was given). This had bumped up the final cost to around
$98!
Now I was quite aware that I had used a shopping service and fees like these were to be expected, but for just only one item? That seems to be a lot for just one item, since I was essentially paying $60+ in just fees alone. Out of this, I felt that shipping the item to their US facility was not needed and the shipping fees were unnecessary.
4. Shipping
After paying for the item, SMJ will eventually send out the item to either their Japan or US facility depending on the location of the buyer. Like I had mentioned before, if you were to live in either Canada or US, they would send the item to their facility in the US. For any other countries, they would send the item to their facility in Japan. There are certain exceptions to this however, such as any purchase of heavy items, which they will just keep in Japan. Of course if ordering multiple items, this system could come in handy, since they could just repackage everything into one huge package to save on shipping. However, I felt that if ordering just one item like what I had done, this system was a bit unneeded and I would be better off just having the item shipped to their facility in Japan and having it shipped from there. As for the transit time, considering that I had used EMS, it came quite fast even for EMS. The estimated transit time found on their website is stated to be 3-5 days, but it felt like 1-3 days. Of course, it could also be that they had shipped the item out while waiting for me to pay the shipping fee, but I doubt it.
5. Arrival of Package and Service
The package came in well wrapped and there were no dents from what I could see. They did not use any bubble wrap for the item, just only foam wrap. However, they made up for it by filling the rest of the box with peanut foam. On the foam wrap, a small tag could be found containing the Order ID and the username. The service overall was decent. They had answered any inquiries that I had within a few days promptly. They were apparently kind enough to mark down the package as a gift as they had done with mine, despite their policy requiring them to correctly mark the package as valued. I was not expecting this at the time of ordering however and was fully expecting to pay duties with regards to this policy.
Overall
Pros

Simple registration process
Requires only minimal deposit of $10 USD to bid
Real time bidding (allows control over bidding process)
Fast shipping
Package was well wrapped
Marked package as "Gift"
Decent customer service

Cons

Does not support Mbok
Fee "overview" not as clear on website
Fees are a bit high for only one item (too many fees)
Unnecessary shipment to US facility if buying only one item
Here is the item that I had gotten from SMJ, which is a Jesus Diamante Bridgette Heart Bag! I had been wanting a heart bag for so long and I was so pleasantly surprised when I finally saw one on Yahoo! Japan. I didn't officially decide to get it until after noticing that it was unused, which made me more pleasantly surprised.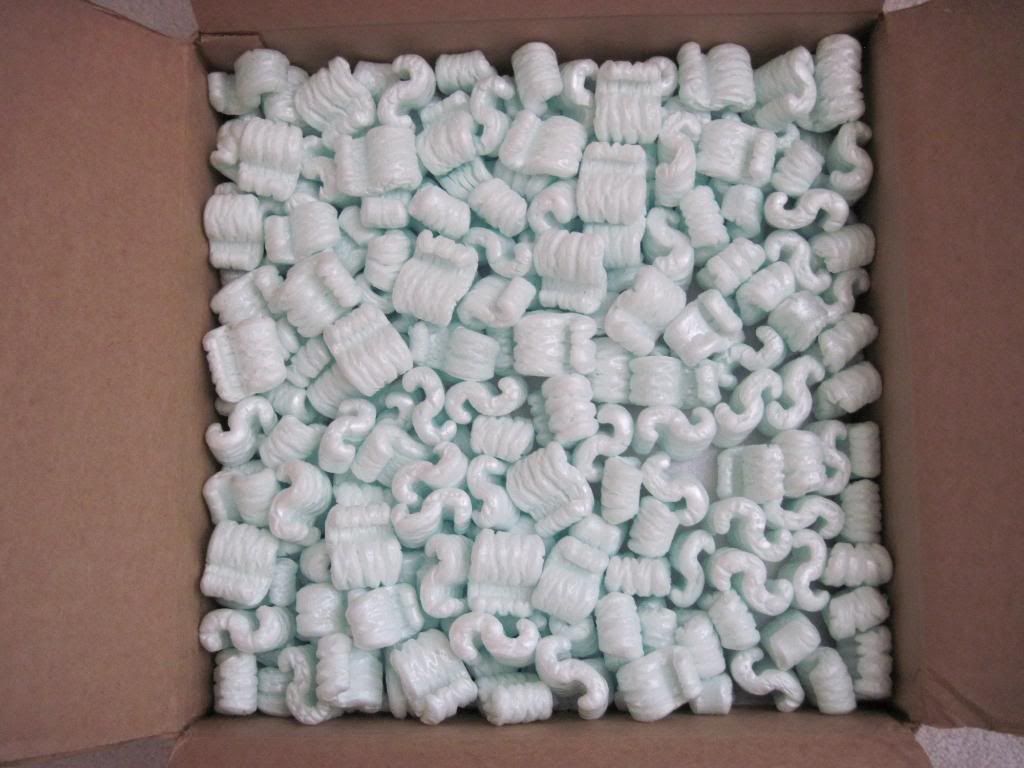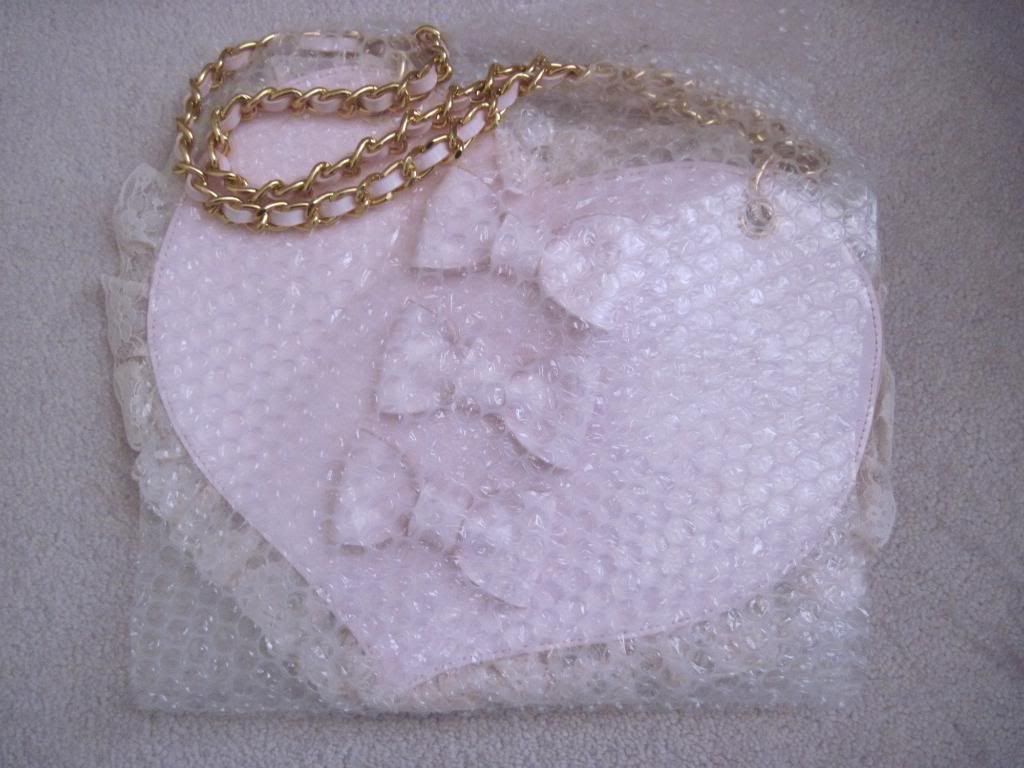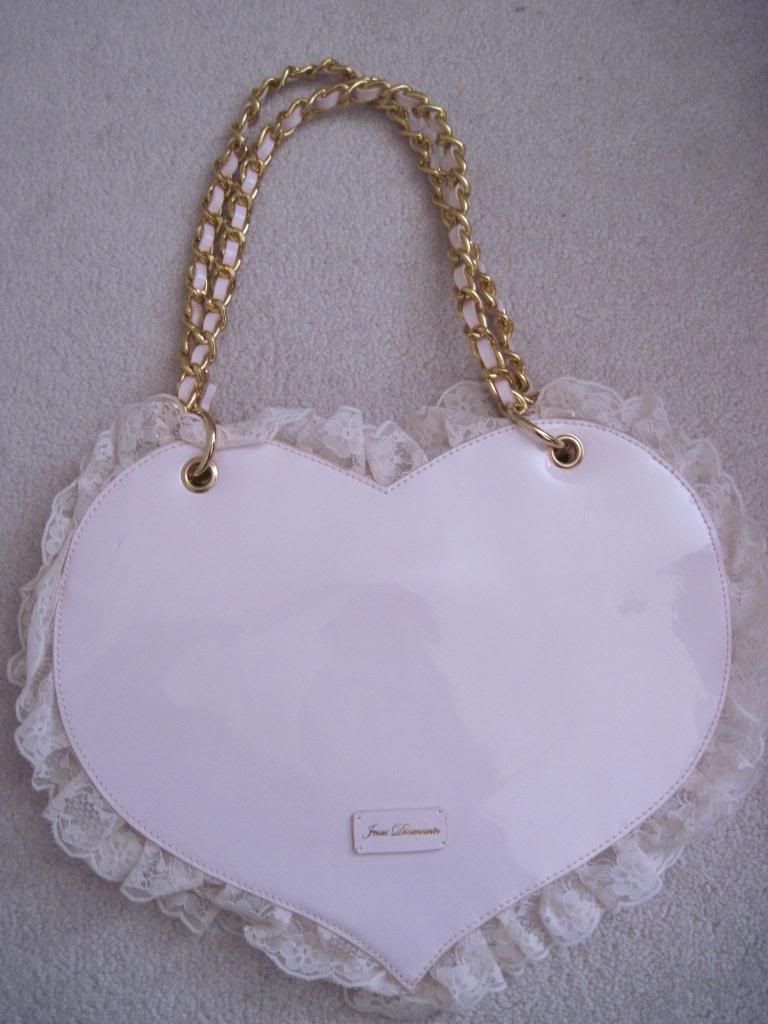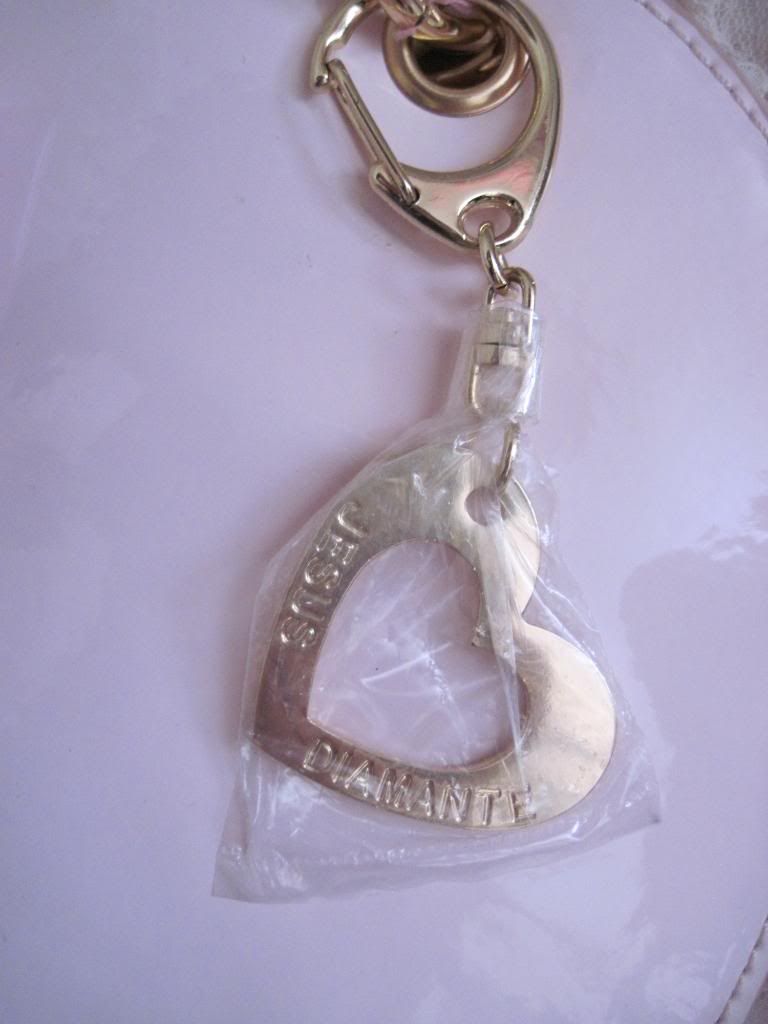 Before I had gotten the bag, I noticed that a few other girls also own the bag and for some reason I kept thinking that the bag was white in the pictures, despite it being explicitly stated as pink. I am very happy and cannot wait to use it, though I do wonder how I am going to fit my large wallet into the bag. Maybe make a card holder of some sort? Who knows?
Anyway, I hope that the in-depth review on Shopping Mall Japan helps anyone that is considering using this service. When I was searching up reviews on said service, I could barely find any good ones, hence me typing up an in-depth review of my experiences to make up for it. I will be continuing the post next time, but focusing on Japonica Market, the second shopping service that I had used.
In the meantime, take care!