Hello everyone!
One afternoon on what seems to be a peaceful Tuesday, my long-awaited package from Closet Child had finally arrived. After doing the usual procedure of signing my signature and stating my name with the mail person, I immediately closed the door and ran back upstairs to my room, waiting eagerly to get my package opened. Even though I already knew what it was, I was still anxious to see it with my very own eyes. It wasn't until I had fully opened the package that, lo and behold, the Jesus Diamante bag had emerged from the box like a butterfly from its cocoon.
How it all started...
Never in my whole life would I had ever imagine that I would actually get my hands on anything that came from Jesus Diamante. For me, I was content with just looking at all the beautiful items that Jesus Diamante have posted up on their online shop and using some of the items as inspiration for crafts. Never did it occur in my mind to find out if I can actually obtain at least one item from the store. Well, now that I think back on it, I guess that even if I did find out a way, I wouldn't have gotten the items I wanted anyway because they were too expensive. In fact, last time I've checked, they are still expensive! Never-the-less, the inaccessibility and the hefty price tag did not deter me from just simply enjoying the aesthetics of the items. Surely there is nothing wrong with that right? I mean it's not like I go on the site 24/7.
Speaking of aesthetics, that is what I mainly and truly enjoy regarding Jesus Diamante. The boutique has everything that a girl could ever ask for. Floral, lace, ruffles, roses, pearls, the list goes on. I could stare at each individual item for a long time and never get tired from it, whether it be a triple rose clip, a coat, or even a parasol. Every item seems to have that "JD" feel to it, even down to the plainest one, such as that plain shirt with just a bow on the corner.
Eventually I had discovered the wonders of auctions (Yahoo! Japan, Mbok) and second hand online shops (Closet Child, Fairy Angel). I would like to thank Mana Starre for the auction sites, since I found them on her himegyaru guide, which you can find
here
. Anyway, you could imagine how
insanely crazy
pleasantly surprised I was with the discovery, especially with the prices being lower than the retail price. "Yes! I now have an opportunity to get my hands on some JD now!" I should've exclaimed in my head and put into action right away, but I actually didn't. The idea didn't fully kick in until about a week ago. Ever since I had done a huge Taobao order a while back, I had been wary of the tacked-on crazy shipping fees for supposedly cheap items (looking back, I realized that $80 was quite a lot for just shipping, despite it being a shopping service and already factoring in the "discount"). Therefore, I had become quite wary when using other shopping services, including those from Japan. Unfortunately, hindsight could be a dangerous
and painful
reminder to deal with. The prices looked so very appealing however. As for the second hand stores, I didn't really feel comfortable ordering from them at the time, what with their high shipping costs, although not as high as the shopping services.
One day, I decided to go onto Closet Child to see if they had any new products recently after seeing a
post on a haul from there by Anna
. Lo and behold! They were actually having a 30% off sale at the time,
unfortunately
fortunately. Now I had heard from many people about how expensive Closet Child usually is and how it is not exactly a place to find a bargain, so seeing the 30% off advertisement on select items had really swayed me and I eventually bought something.
Anyway, the rest is, as they say, history.
So now that you know what had happened, it is time to get to the actual haul itself!
Jesus Diamante Big Bow 2-Way Bag
The box that the bag came in.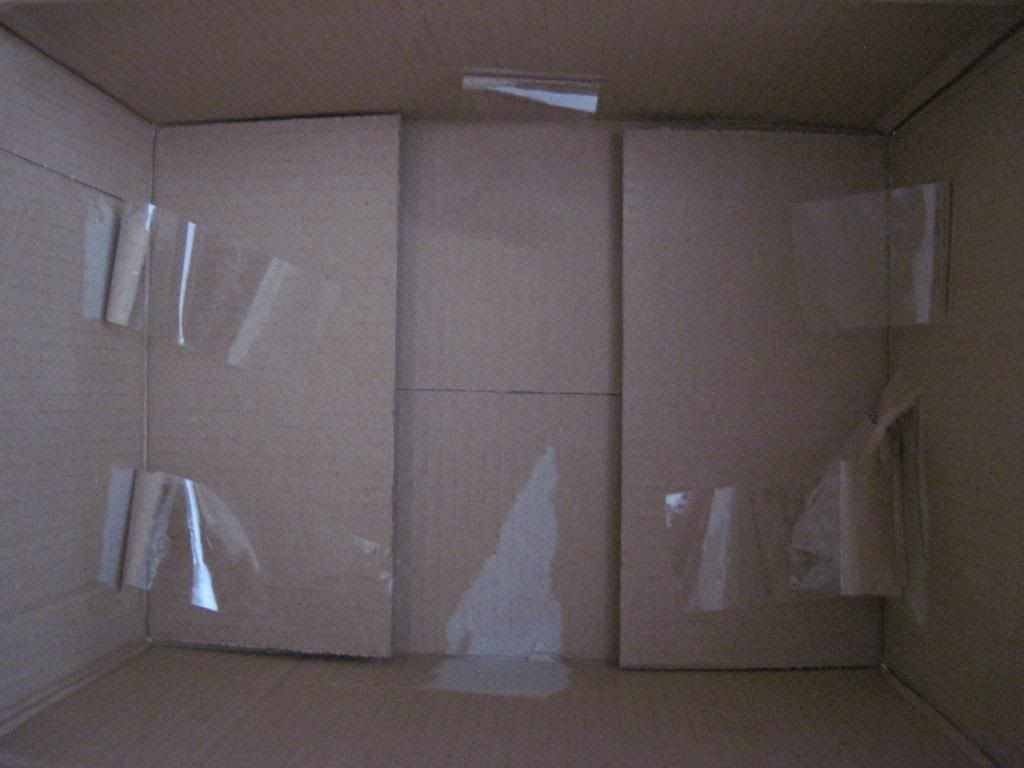 The pieces of tape that were stuck up on the "ceiling" of the box. There were used to secure the package inside and prevent it from moving around a lot.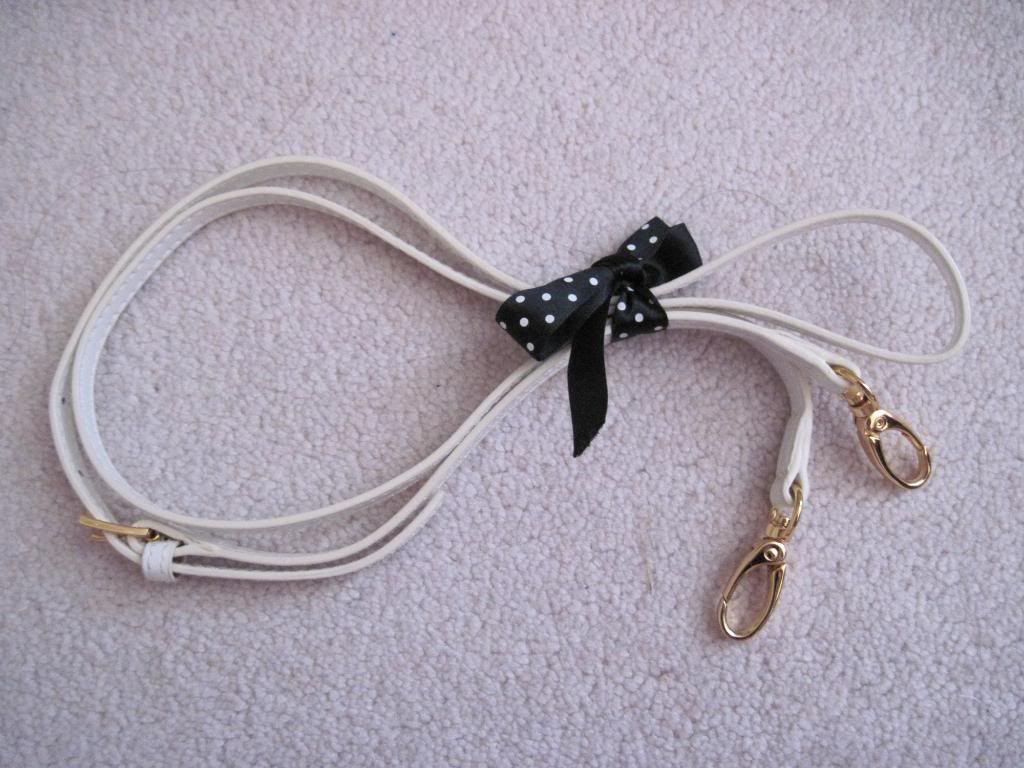 The long strap that you can use to convert the bag from a handbag into a cross-body bag. I love Closet Child's use of the polka dotted ribbon.
Price: Around $125, including shipping
Thoughts: Surprisingly enough, it wasn't love at first sight when I first saw this bag. At the time, I was looking for a large JD bag, something that wasn't easy to do since most of the bags that I had found are a bit on the small side. Fortunately Closet Child does have a few large bags available, the problem was more on deciding which one to buy. At the time, there were two large bags on sale: a fur bag and a bow bag. I eventually picked the bow bag because it looked easier to maintain due to the material it was made from and I had been wanting a white bag for a long time. I absolutely loved the bag! It's in the shape of a bow, it can be worn two ways, it's white, and it has lace. What more could I ask for? As for the marks and scratches, they are there but aren't very much noticeable from far away. I cannot wait to wear it once I get my hime look together.
I was pleasantly surprised with the customer service at Closet Child. Their cart system was easy to use as long as you carefully follow the instructions. It does take them a few days to respond to any questions that was asked, but not long enough to be a major issue. On their website, they are very thorough with any marks, scratches, etc. A very nice addition. They had taken great cares to meticulously wrap my package in plastic and bubble wrap as well as trap the package to the "ceiling" of the box to try and prevent it from being jostled too much while in transit, which is very nice. They didn't have to carefully tie up the cross-body bag strap, but they did it anyway and with a polka dotted ribbon, which is more than awesome! They are very nice with the requests as well and will mark down your package to get past customs. Overall, I absolutely love their customer service and I will definitely buy from them again!